Description
***Highly Commended, 2022 ACT Writers Awards***
From the author of The Waterfowl Are Drunk! comes a pointed and poignant collection of short stories for the present moment. Dear Ibis is a tender yet unflinching meditation on what it means to feel at home, and what it means to have this taken away. Set largely in New South Wales' lush South Coast against the haunting backdrop of the 2019-20 bushfires come stories of birth and death, disability and resilience, colonial greed and moral reckonings. Infused with lyrical prose, vast coastal backdrop and a vividly realised cast of characters, Dear Ibis is a letter for anyone feeling unmoored trying to find their way back to shore.
'Dear Ibis is a collection that resolutely and sincerely dismantles life's endless tender brutality and marks Liston-Mills as a formidable contemporary regional voice. Each story beats with a huge pulsating heart, affecting and haunting, long after the book is set aside. Liston-Mills has mastered the fine art of short stories. Her writing is spirited and courageous, seeking truth with every word. Dear Ibis is a careful examination of trauma and pain, hope and recovery. This is a collection that reveals it is possible to water a 'dead stump' and somehow create life.'
GABBIE STROUD, Author of Teacher and Dear Parents
'Dear Ibis is a collection of stories that reminds us what it means to be human. It captures the grace and heartache of being alive for a brief moment on a beautiful planet. Kate Liston-Mills's characters are so tactile they could be our neighbours, our lovers, ourselves. She has captured the extraordinary lurking in the ordinary with her use of detail and nuance. This collection offers one stunner short story after another. You will leave this book a better person for having spent time with these characters and their lives.'
SHADY COSGROVE, Author of She Played Elvis and What the Ground Can't Hold
'This is an extraordinary collection: sad and funny, lonely and defiant, devastating and regenerative. Liston-Mills' shows us the deep wounds we inflict on each other and our environment, but also the moments of lightest joy: the call of a bird in the empty air, the song of a child in the house next door. These stories are places of hope and of change, where we all belong.'
JOSHUA LOBB, Author of Flight of Birds: A Novel in Twelve Stories
'A magnificent, kaleidoscopic vision of tenderness and love, told with courage, humour and precision.'  CHRISSY HOWE, Author of Song in the Dark 
'Grounded in regional Australia, and with a canny eye for character, Kate Liston-Mills' stories tug urgently at your jacket sleeve: Quick, follow me. There's something you need to see.'
HAYLEY SCRIVENOR, Winner of the KYD Unpublished Manuscript competition 2020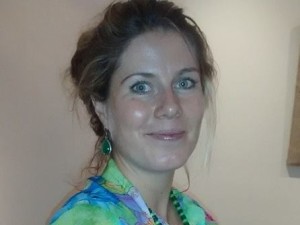 KATE LISTON-MILLS lives in Pambula and works as a journalist, writer, poet and teacher. Her debut collection is The Waterfowl Are Drunk!