Description
***Shortlisted, 2022 Qld Literary Award – Steele Rudd Award for Short Story Collections***
Highly Commended, 2021 Carmel Digital Literary Award
Su-May's inspo:
Su-May Tan interviewed by Liminal online magazine. Read it here.
'Engaging and elegantly written set of stories that range across Malaysia and Australia. Although this is a debut collection, it is both assured and impressive and demonstrates that this is a writer very much in command of her craft.' Judges' Report, Queensland Literary Awards, 2022
Two young boys dream of greener pastures in a Western country. A teenage boy falls in love with his best friend's mother. An elderly lady re-evaluates her relationship with her son who has settled down in Australia.
Lake Malibu and other stories is a collection of interlinked short stories set in Kuala Lumpur and the small Malaysian town of Ipoh. Connected by a theme of escapism, these stories explore themes of cultural identity and migration in a world that is more globalised and fluid than ever.
'In Lake Malibu and other stories, Malaysia bursts into teeming life, sensual and unsentimental, peopled by hungry, slightly lonely souls, some Australia-bound, all longing for soul mates. This collection introduces a quietly powerful voice, one that could enrich Australian writing for years to come.' James Button, author and former journalist at The Age
'Su-May Tan writes evocative stories that ache with love, loss, and belonging. In Tan's work, everything is subtle, though very little is simple or easy to define. This means every story in Lake Malibu and other stories echoes off the others in profound and sometimes surprising ways. What remains is a tender, often haunting meditation on the people and the places we call 'home'. This is a gentle, graceful and exquisitely understated debut collection from one of Australia's finest short story practitioners.' Laurie Steed, You Belong Here
About the author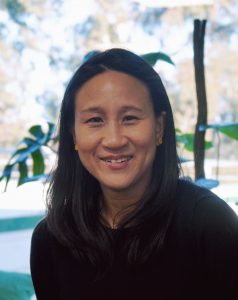 SU-MAY (AMY) TAN was born and raised in Malaysia but is currently living in Melbourne. Her short fiction has appeared in the Margaret River Short Story Competition, Mascara Literary Review and Meniscus. sumaytan.com
Author Photo credit: David Fonti
Book and cover design: Bettina Kaiser