Description
---
Awards

Runner Up for the 2021 Carmel Bird Digital Literary Award
---
Events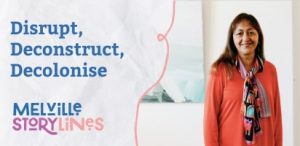 14 October, 10:30am–12pm | Disrupt, Deconstruct, Decolonise with Rashida Murphy
Rashida will be speaking about her works and her practice in the Melville Storylines Event! Find details here.
---
Praise
'This is a collection as much about life as it is about how we pick up the pieces and continue to move forwards. How we search for moments of stillness, savour the acts of small kindnesses and rejoice in moments of joy.' —Priya Kahlon, Westerly Magazine

'Rashida Murphy compresses lifetimes into these nuanced and intimate stories where characters grapple with ways of being and belonging. Her characters remake lives in shifting terrain where sometimes it is barely possible to speak, let alone be heard. The echoes of absences, and of unspoken, misremembered and intentionally forgotten events, ripple across time and place.' —Michelle Michau Crawford, author of Leaving Elvis

'Rashida Murphy writes with elegance and simplicity, paying homage to girls and their inner lives without losing sight of the absurdity of social expectations, and the sting of the daily humiliations women face. She does so without relinquishing their agency, their internal complexity and their sense of fun. The Bonesetter's Fee is a beautiful and confident collection by an author whose gifts of prose are immeasurable.' —Sisonke Msimang, author of Always Another Country

'Crisp and observant, these stories give a powerful voice to quiet experience.' —Brooke Dunnell, Winner of the 2021 Fogarty Literary Award

'Rashida Murphy's The Bonesetter's Fee And Other Stories is a luminous, skillfully-crafted collection about little lives narrated in a distinctively compelling voice.' —Roanna Gonsalves, judge for the 2021 Carmel Bird Digital Literary Award
---
Listen
Now available as an audiobook. Listen to a sample.
Available for purchase from Spotify.
Also available from Audible | Kobo | Google Play | Apple | Chirp | Scribd | Nook | Libro | BingeBooks
---
Watch
In case you missed it: Dastan-story, an online event with Rashida Murphy and friends.
---
About the Author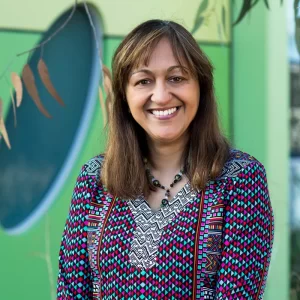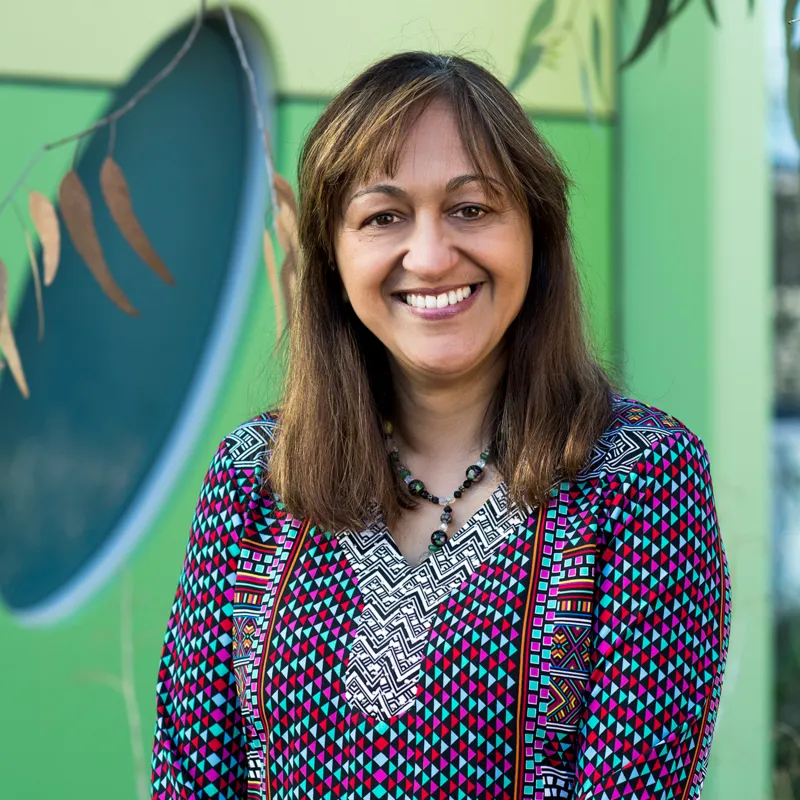 RASHIDA MURPHY is a writer living on the lands of Whadjuk people of the Noongar Nation in Boorloo/Perth. She is the author of The Historian's Daughter, published in 2016 by UWA Publishing. Her stories, essays and poems have appeared in the Westerly, Cordite Review, Landscapes and Journal as well as in several anthologies, including Of Indian Origin and Feminine Rising. She is currently working on a new novel.
Cover Artwork: Bettina Kaiser
Distribution inquiries:
Our titles are distributed by NewSouth Books through Alliance Distribution Services:
Tel: 02 4390 1300
Email: adscs@alliancedist.com.au
www.newsouthbooks.com.au