Description
These perfectly formed microfictions provide glimpses into the everyday challenges of family life, relationships, ageing and loss. McCreery's characters are typical humans – flawed, vulnerable, frustrating and frustrated. Told with empathy and wit and honed with a wordsmith's skill, Loopholes makes us see ourselves and each other differently.
With illustrations by Bettina Kaiser.
'Shattered glass, shifting shadows – these insights into the psyche are both chilling and hilarious. Ernest Hemingway, eat your heart out.' CARMEL BIRD
'Ranging in length from a page to four lines, Susan McCreery's vivid glimpses into diverse lives and situations will amuse, shock and inspire you.' EMERITUS PROFESSOR ELIZABETH WEBBY AM
'Susan McCreery is a writer of insight and compassion who understands the complexities of human connection. Better than that, she is sharp, funny and unpredictable.' ALI JANE SMITH
'Reading McCreery's one-page stories is like being a kid holding a Whitman's Sampler Box and trying to pick your favourite chocolate. Yum, gritty as pistachio. Yum, creamy as caramel. Of course, I had to devour all of them in one sitting.'JULIE CHEVALIER
About The Author: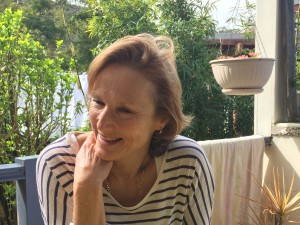 SUSAN MCCREERY is a writer from Thirroul, NSW. Her microfiction has been published by Spineless Wonders (Writing To The Edge, Flashing The Square, Out of Place), as well as by Seizure and Cuttlefish. Her poetry and short fiction have appeared in Best Australian Poems 2009, Sleepers Almanac, Going Down Swinging, Hecate, Five Bells, Island, Award Winning Australian Writing, Lost Boy, Escape, The Trouble with Flying and Shibboleth, among others. Story competition shortlistings include the Overland/Victoria University, the Hal Porter, The Age, the Margaret River and the Albury City; prizes include the joanne burns/Flashing the Square, the Carmel Bird, the Bundaberg Writers, the Peter Cowan Writers, and the Julie Lewis. Her poetry collection, Waiting for the Southerly, was commended in the Anne Elder award (2012). In 2014 she was awarded a Varuna fellowship and an Australia Society of Authors mentorship for her short story collection. She has worked as professional proofreader for the past eighteen years, and when not at her desk she can be found swimming long distances in the ocean.
Interview with the author, here.
Trade enquiries:
Dennis Jones & Associates
e: theoffice@dennisjones.com.au
w: www.dennisjones.com.au