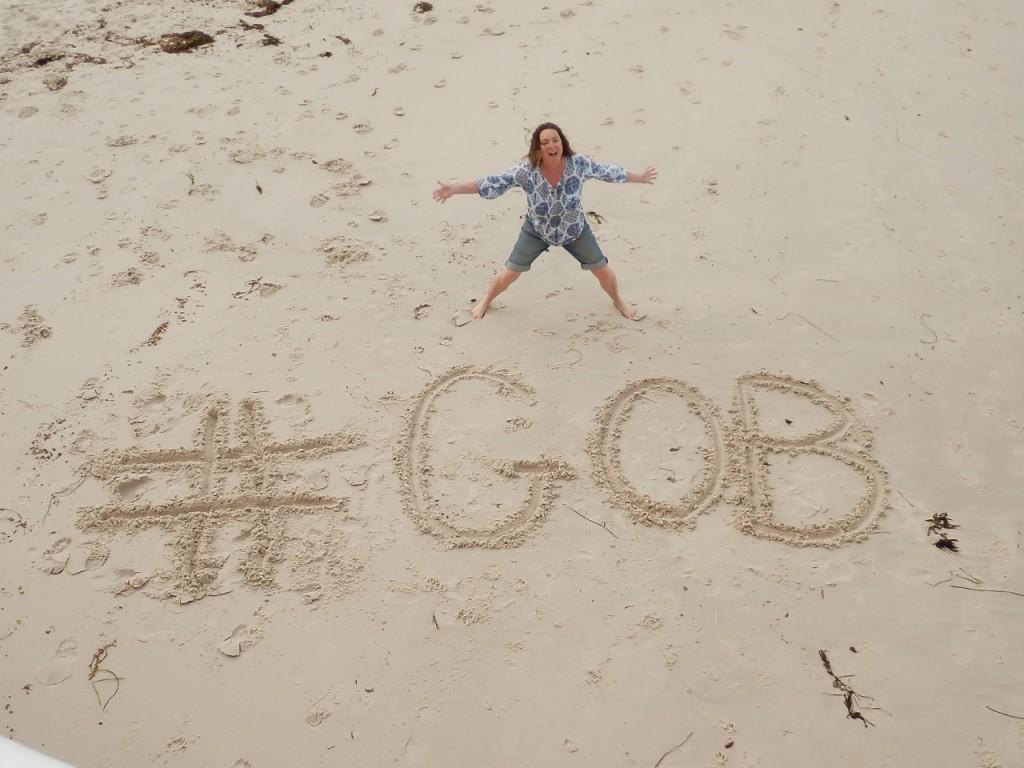 As you can see, we've had a lot of fun with our #GOB campaign. Pictured here is the talented Adelaide playwright, director and short fiction writer, Caroline Reid sending you a message from her local beach. There's lots more #GOB shenanigans in the post below. We'd like to say that we were amazed at how creative our authors have been – but, hey, we already knew of their amazingness – after all we publish them!
We ran the Hashtag Give One Book campaign in the lead up to xmas – to encourage people to GIVE ONE BOOK  from the Spineless Wonders catalogue to each reader on their xmas list. We've had a great response to the campaign and so  we have decided to extend the #GOB discount offer beyond the xmas period. The offer will now end at midnight on January 31.
The #GOB offer includes a discount of $2.99 per book plus free postage (within Australia only). The offer applies to any of the paperbacks in our online store, all you need to do is type #GOB into the Coupon Code field. You can grab a book for yourself or give one to someone you know by filling in their name and address in the Shipping field.
Want to send a Spineless Wonders book to a friend overseas? Our books are printed in USA, UK and Europe, so we can delivery relatively cheaply to addresses in those regions. To inquire about overseas delivery costs, contact info@shortaustralianstories.com.au.
As the SW authors and team members were heading off on the festive season break, we asked what they enjoyed reading in 2014 and what is on their reading list for the new year. You can read what they had to say in the post below.
We hope you have had/ are still having a happy holiday and look forward to bringing you lots more short fiction fun in 2015.
Cheers from Bronwyn Mehan & the SW Team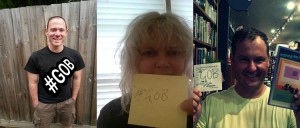 WHAT WE ARE READING: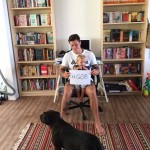 Nick Couldwell: I am looking forward to reading the short story collection Once You Break A Knuckle by D.W Wilson. The most interesting story I've read this year would have to be either 'Made to Measure' by Tony Birch from his short story collection 'Father's Day' or 'The Traveller' by Ryan O'Neill.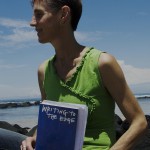 Kathleen Bleakley: Susan Hampton's poetry collection News of the Insect World has been sitting on various tables waiting for me to read it for too long! Susan's poetry and prose have been influential. The muscularity and tenderness; a unique voice with contemporary and 'classic' influences. Her verse novel The Kindly Ones combines pop culture references and Greek mythology with wit and pathos. The most interesting short story hasn't come to mind so am going with the most arresting novel this year. Hannah Kent's Burial Rites is hauntingly poetic yet narratively compelling. It's a rendering of harsh Icelandic land & seascapes and times; human cruelty, drama & frailty. Impressively researched & imagined.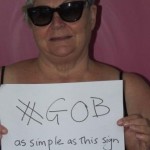 Linda Godfrey: i am looking forward to catching up on all the year's journals that i get delivered, but i havent read yet: The New Yorker, The Paris Review, Southerly, Overland, Australian Book Review. Plus, I have an order in with Santina to bring me Margaret Atwood's Stone Mattress: nine tales, Glimpse of Truth: 100 of the finest short stories ever written edited by David Miller and The World Split Open: writers on how and why we write. Clearly i need a loooong holiday, preferably somewhere tropical.The most interesting short story i have read this year, among many i am nominating Dave Egger's The Alaska of Giants and Gods. Crazy, random, absurdist, but it still made me smile days later.
Ryan O'Neill: I'm looking forward to reading a lot of genre fiction, especially SF and Golden Age Mystery novels. I have a big pile of John Dickson Carr books I'm going to binge on. He is the king of the impossible crime mystery, and I can never guess the murderer. I'm also looking forward to reading the second two parts of Jeff Van Der Meer's SF/Weird 'Southern Reach Trilogy.' The most interesting story I've read this year is 'Ross Geller Man' from Patrick Lenton's forthcoming collection A Man Made Entirely of Bats. It's the bizarre and hilarious story of a crime fighting David Schwimmer. Once read, never forgotten.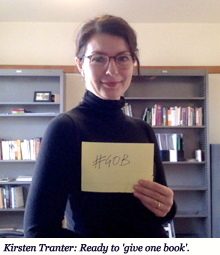 Mark Smith: Xmas is a time to catch up on the books everyone has been talking about but I haven't had the time to read during the year. First, I'll be diving into Hilary Mantell's short stories, The Assassination of Margaret Thatcher. There have been so many great short stories I've read this year but my favourites have been Anna Krien's Flicking The Flint (Best Australian Stories 2014, Black Inc), Michelle Wright's Late Change (Overland, Issue 217) and one by a new writer, Melanie Cheng, called Crazy Diamonds (Encounters, Visible Ink 26). All three are strongly character driven and take the reader to unexpected places with beautiful, concise use of language, underscored by the feeling that there is much more going on than what we see on the page.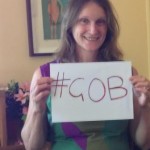 Claire Aman: This year I'm looking forward to reading 'The Cat with the Coloured Tail' by Gillian Mears. It will be a treasure. A short story I've loved is 'The Time of the Cosmonauts' by John Berger. I'm giving Cracking the Spine to friends and family for Christmas . . . hoping no-one minds what I've written.
Laura Barry: collections I loved were Blasphemy by Sherman Alexi and Jesus' Son by Denis Johnson. And also what stood out, perhaps just as much for the author and the connection I couldn't help but feel with her, is 'The Opposite of loneliness' by Marina Keegan.
Vivienne Plumb: Looking forward to reading Michael Faber's new book, The Book of Strange New Things. Re 'best' short story read lately: unfortunately I have been mainly reading novels such as 'Socialism is Great!' by Lijia Zhang. Very interesting.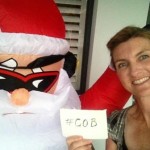 Angie Holst: I'm looking forward to reading 'Laurinda' by Alice Pung, 'Yes Please' by Amy Poehler, 'Here Come The Dogs' by Omar Musa,  'How To Be Both' by Ali Smith and 'The Wife Drought' Annabel Crabbe. The most memorable short story I read this year was 'Letter To George Clooney' by Debra Adelaide in the collection of the same name. I emailed her the very night I read it, from the contact email in the front of the book – it affected me that much. And lovely writer that she is, she replied to me. I strongly believe in letting people know how talented and good they are in every field of life: compliments are free and effective!
Jane Skelton: It's pretty eclectic. I'm looking forward to a contemplative end-of-year break and reading some poetry. Jennifer Maiden's Drones and Phantoms and Joanne Burns's Brush are on my list. I'll also enjoy curling up with the latest Sarah Waters novel, The Paying Guests, and I'll read Murakami's The Strange Library, and Best Australian Short Stories 2014, Michelle De Kretser's Springtime A ghost story, among other things. Cracking the Spine was a stand-out collection. The stories were varied in style, and all were interesting in their own way. A favourite was 'Three Sisters' by Maria Takolander. So refreshingly non-narrative in the traditional sense; it allowed the space for one's imagination and invention. I also really enjoyed the Mothers Grimm collection by Danielle Wood, based on images from fairy tales, and grim ones at that.

Julie Chevalier: Dear Santa, My favourite story of 2014 is  'The Semplica Girls Diaries' from The Tenth of December by George Saunders. Please bring me anything else George Saunders has written.  I have been on a library waiting list since July!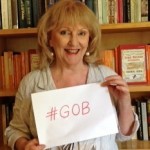 Carmel Bird: Looking forward to reading Amnesia, Peter Carey – have just finished reading The Chemistry of Tears. I will also re-read his short stories which I love.  "Sleep" by Danielle Wood – in her 2014 collection "Mothers Grimm". It references "Sleeping Beauty" in the sharpest up-to-the minute prose, and tells a terrible contemporary tale.
Mark O'Flynn: the most amazing story I have read recently is The Dressmaker's Child, by William Trevor in his collection Cheating at Canasta. Fabulous.