We are pleased to announce the twelve finalists in the 2014 Carmel Bird Award, judged by Michael McGirr. Our mission for the 2014 competition was to find the best Australian long stories between 4,000 and 10,000 words. We received an unprecedented number of entries and our hard-working judge declared that the whole exercise had been ' a real pleasure'! Thanks to all those who entered.
The overall winner, who will receive a cash prize of $500, will be announced on Friday Jan 9 and all twelve stories by the finalists will be released by Spineless Wonders as digital singles in 2015.
The twelve finalists as follows (alphabetically):
Claire Aman, 'Why the Owl Gazes at the Moon'
Rebekah Clarkson, 'Dancing on Your Bones'
Ron Elliott, 'The Lake Story'
Erol Engin, 'A Tintoretto of the Soul'
Lukas Jackson, 'Flatrock 1979′
Andy Kissane. 'Love Bites'
Marjorie Lewis-Jones, 'We're All Travellers Here'
Anthony Lynch, 'Rent'
Jessie Mitchell, 'Remembering Mardion'
Jane Skelton, 'Flying Foxes'
Ariella Van Luyn, 'Bulldozer'
Mark Vender, 'Adnarchy'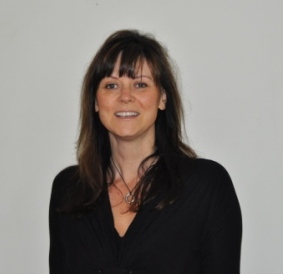 What Amanda Lohrey said about Felicity Volk's winning story – Go, you are sent forth (Ite, missa est)
' I chose this as the winner because it is a fully developed story. It took me somewhere interesting, it surprised me at several turns, i.e. it developed, and developed interestingly, and it took some bold risks in terms of subject matter. It has a subtle sub-text and a metaphorical dimension that takes it beyond the generic conventions of mere naturalism. It is well written in the sense that from the very beginning it has strong conviction of tone, an innate narrative authority and the dialogue is realistic but never feels formulaic or predictable.  And finally, the main character has a complex sensibility with is rendered on the page with seeming effortlessness.'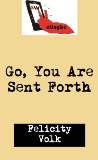 Go, You Are Sent Forth
What effect does being without sexual intimacy have on our sense of identity? Exploring this question through the experience of a retired nun, Berenice, this story is also about the compromise required to sustain relationships when the people we love move beyond our reach, and the grace necessary to send them forth, with or without us.
Felicity's story will be available as a Spineless Wonders eSingle, as part of the Amanda Lohrey Selects series.
Meet Felicity Volk
Daughter of two English teachers, both poets, Felicity Volk considers her story rightly begins with the sentence, "In the beginning was the word". The printed word and the spoken – her father's mellifluous voice reading each evening from Tolkien, Kenneth Grahame, the Bible – gave Felicity's young world its rhythm, its poetry, its honey.
Felicity studied English literature at the University of Queensland and wrote short stories and award-winning poetry around other more directed academic pursuits – an arts/law degree. She set off to Canberra on graduation to work for the Department of Foreign Affairs and Trade (DFAT), swapping the pleasure of crafting words for herself, for the purse of crafting words for others.
An insistent voice called her back to her own blank page after diplomatic postings in Bangladesh and Laos, and following the birth of her two daughters. With support from the Eleanor Dark Foundation (Varuna – the Writers' Centre) in the form of two residential fellowships and a grant from artsACT (the ACT Chief Minister's Department), Felicity wrote a collection of short stories – several of which have won awards – and her first novel, Lightning, which will be published by Picador in 2013.
Felicity continues to enjoy her work at DFAT where she is currently the department's adviser to Australia's Global Ambassador for Women and Girls. She is working on her second novel.
Felicity lives in Canberra with her two daughters who are her heart's delight.
Runner Up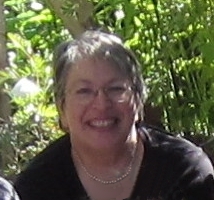 Marian Matta's Danny Boy
'This also is very well written and beautifully paced. It could have been schematic and even crudely didactic but it's a very strategic piece of story-telling that unwinds its skein with great care and subtlety and again, it surprised me in a good way. I didn't see its revelation coming. The writer has a fine turn of phrase and an ability to generate genuine suspense.' AMANDA LOHREY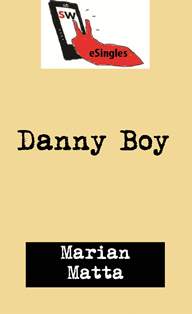 Meet Marian Matta
For decades Marian Matta wrote whatever was called for, from medical articles to film scripts, but she turned her attention to short stories in 2006 after being inspired by Annie Proulx's Brokeback Mountain and discovering the realm of fan fiction. A grand-mother, history tragic, Internet junkie and circus student, she lives in the hills outside Melbourne, and is pleased to call Heath Ledger her muse. Marian won the 2012 Hal Porter Award.
Runner Up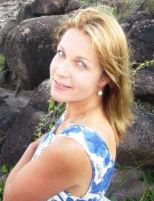 Joanna Atherfold Finn's Jesus Sandals and Anchovette
'Very engaging – manifest talent here. The child's voice is artfully natural and the writer deploys her descriptive powers in such a way that they are consistent with a child's point of view and language skills. In addition, the use of the second person is adroitly handled and the dialogue is excellent – minor characters conveyed with great economy.' AMANDA LOHREY
Meet Joanna Atherfold Finn
Joanna Atherfold Finn writes and teaches in Port Stephens. She received the University Medal in English and is currently completing a creative writing PhD at the University of Newcastle. She has had short stories and articles published in anthologies and journals.
IWD Award ceremony
Results of The Carmel Bird Award (Women's Long Stories) were announced in Canberra at the Electric Shadow Bookshop on Thursday, March 7, the eve of International Women's Day. Read a lively account of the evening by finalist and blogger, Marjorie Lewis-Jones, here.

Most literary awards (Hal Porter, Josephine Ulrick, Elizabeth Jolley) are named after writers who are now dead. How do you feel about the Spineless Wonders short story competition being named after you?
Dead or alive, it is flattering to have my work in short fiction recognised in this way. I never actually think that Elizabeth Jolley, for example, is really no longer living. I suppose that's the thing about books, maybe, they have a life of their own anyway. And it's nice to think that I, in a way, am giving new writers the opportunity to see their work recognised and showcased. I do like to be involved in encouraging young and new writers. This is a small way of doing it.
How important do you think such competitions are for writers?
Short story competitions have always been very important to new writers. They help writers to focus their work as it progresses. They give a time-frame. They provide a kind of excitement and hope. They give the story a destination, and even a validation, although only one story will win.
As well as being a writer of short fiction, you have been on the other side of the coin – as fiction editor of Meanjin, for instance and as a competition judge. What can make a short story stand out for you? And what can turn you off?
I like to feel immediately invited into the story, offered the chance to open something up with the writer as the story goes along. Reading is a conversation between the reader and the story, and by implication, the writer. I like to sense the writer's excitement as the story unfolds. I also like to feel that I as the reader am doing some of the work – this is a courtesy that the writer extends to the reader. A good short story gives me a thrill.
What turns me off is if I find the story dull and boring, I reveal a very personal approach, but I can't really think of a more specific way of explaining it.
You were editor of The Penguin Century of Australian Stories published back in 2000. It's a fat book stretching from Barbara Baynton and Henry Lawson to Marele Day and James Bradley. What was that experience like and how might it differ from that of the editors of this current century's crop of stories?
Well the editor of the 21st Century of Australian Stories will have millions more stories to read. It was an exciting book to do. I had the idea and put it to Penguin, so I feel very personally attached to it. One nice thing was that among the writers I approached for permission to published their stories, only one refused. So I felt the project was really supported by the (living) writers involved. All the stories are works I had read before, and it was really wonderful to bring them all together, and see how they related to each other in various ways. One of the criteria was length. They had to be quite short because of the size of the book.
You are one of the few Australian writers who have published multiple short fiction collections (Birth, Deaths and Marriages, 1983; The Woodpecker Toy Fact and Other Stories, 1987, The Common Rat, 1993 and Automatic Teller, 1996 and The Essential Bird, 2004). How difficult was it to get short fiction published and how did you go about it?
To tell you the truth, I have never had any difficulty having my collections published. I actually just work away at various projects, discussing things with the publisher, and sometimes what appears is a collection of stories. I am always writing something. I love writing short stories, and they build up, and then I put the idea to my publisher. It seems to me that lots of collections of stories are published, although I don't know the statistics. I realise that publishers often tell writers that the writers need to have novels before the publishers will consider collections – and that seems to me to be fairly logical. Of course these days writers can publish their stories very easily online.
As well as publishing single author collections and short story anthologies, Spineless Wonders will be looking to publish novellas. You were instrumental in the 2006 Novella Competition jointly run by Meanjin and Readings Books. What was that experience like and what observations would you make about the form?
As a judge of the novella competition, I put aside a whole room in my house where I set out the manuscripts on a very long table. I worked my way along the table, and shifted manuscripts back and forth until the short list developed at the far right hand end.
I think the novella is a lovely form. It has the possibility to give that thrill that belongs to the short story, while offering the reader a broader scope for the imagination, while not demanding the commitment demanded by a novel. I look forward to the Spineless Wonders novellas.
About Carmel Bird
In 1981 there was no such thing as a course in writing short stories in Melbourne. Carmel proposed teaching such a course at the Council of Adult Education but was told nobody would be interested. However she persuaded the supervisor to let her run an advertisement and see what happened. The course was fully subscribed and ran for several years.
Subsequently, Carmel ran courses at RMIT where she designed their first course in writing novels. Also courses at Deakin, Holmsglen, Victorian College of the Arts, and at Monash and Latrobe Universities.
Carmel has edited the literary journals Syllable and Fine Line, and was fiction editor at Meanjin from 2003 to 2007. She took part in The Fictitious Woman performance at the 2010 Newstead Short Story Tattoo.
The titles of her collections of short fiction are:
The Essential Bird
Automatic Teller
The Common Rat
The Woodpecker Toy Fact
Births, Deaths and Marriages
The titles of her novels are:
Child of the Twilight
Cape Grimm
Red Shoes
The White Garden
The Bluebird Café
Crisis
Unholy Writ
Open For Inspection
Cherry Ripe
She has edited collections of essays and short fiction:
Home Truth
The Penguin Century of Australian Stories
The Stolen Children – Their Stories
Red Hot Notes
Fathers and Daughters
Her books on how to write are:
Writing the Story of Your Life
Not Now Jack – I'm Writing a Novel
Dear Writer
Carmel grew up in Tasmania and her attachment to that state runs through much of her work. She now lives in Castlemaine, Victoria. Her website www.carmelbird.com first went up in 1996. She is also on twitter, and has a blog at www.carmel-bird.blogspot.com
For details about The Carmel Bird Short Fiction Award see the Submissions page on the Spineless Wonders website.