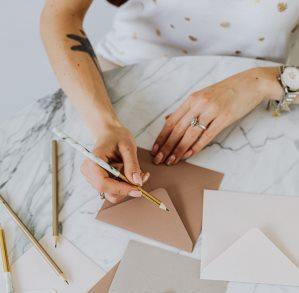 In this belle lettre on the lost art of letter-writing, publishing intern, Luzelle Sotelo gets a rude shock at her local post office.
I love a handwritten letter. A friend of mine unexpectedly mailed letters to me over the last few months.
You know the excited anticipation you have when you're expecting a package to be delivered? Receiving a letter from a friend in the mail is such a delight because of how surprising it can be. It made me think of a time where letters were the main form of communication.
It doesn't really help that a lot of movies also love a handwritten letter, it kind of adds to the romanticisation of them. The way your heart feels when you find out Noah wrote 365 letters to Allie in The Notebook, or the sudden desire to pour your feelings in a letter like Lara Jean did in To All The Boys I've Loved Before.
Letters can be fun, personal, and meaningful. I remember writing so many for my parents as a kid, they always included a drawing of some sort, and I'm sure they probably miss receiving them from me. But letters secretly passed during class are my favourite to look back on. Some of them are folded into different shapes like a love heart or a secret envelope. Personally, I think kids in high school right now are missing the delight of note passing in class. I don't think texting inconspicuously has the same thrill.
Inspired by my friend who wrote me letters, I decided that I'd write a few of my friends a letter and mail it to them to experience the same, small shock of surprise I had. I loved looking around for a nice card and envelope that I could decorate with washi tape and some typography.
I haven't mailed them out yet, but I recently went to the post office to buy some postage stamps. I was surprised when I ended up paying $1.10 per stamp. $1.10!!
I felt like the Australia Post shop assistant was scamming me. Maybe she sensed that I had never sent a letter before and took advantage of that. I remember they used to be something like $0.50, which I'm sure was the cost maybe more than a decade ago… but I was stunned. I decided to roll with it anyway, determined to send the letters to my friends.
I think it's so cool to see how our forms of communication has evolved with technology. I grew up using MSN Messenger to chat to my friends or mess around with chat bots like SmarterChild. I was obsessed with MSN, and I honestly thought it would be around forever.
Social media like Facebook, Instagram and even Snapchat really changed the way we communicate with each other, and they can be fun to use. But just like Snapchat, I wonder how these social media will come and go. I guess time is the only measure we have to test it.
Personally, I think writing in cards will always be around for us to say thank you or to greet someone on their birthday or wedding. When I look through my box of letters, I'm sad that I don't know what date or year a lot of them were written.
It's heart-warming to read the conversations I'd have with my friends (some who are still here, and some who have left), or even laugh at our handwriting and lingo. It's one of the things that will always make me smile.
I will always keep collecting letters. I try to date all the cards I receive – even the ones that were written with a gift like a book. Letters are something so small but special, which is why I try to make them interesting. I think it's crazy how a piece of paper can transport us through time. I wonder if anyone else time travels.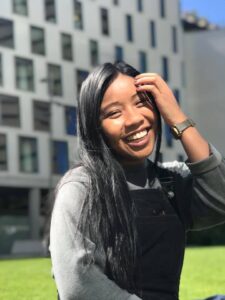 Luzelle Sotelo studies creative writing at University of Technology Sydney and interns at Spineless Wonders. On weekends, you can find her in a bookstore or expressing her creativity like making floral arrangements for weddings. But she always comes back to her love for reading and writing.
Featured photo credit: Karolina Grabowska from Pexels.