Podcast: Play in new window | Download (Duration: 16:10 — 22.3MB) | Embed
Subscribe: Google Podcasts | Email | RSS | More
In this episode, Ali and Emma discuss Angela Myer's 'To And From Your House' read by Eleni Schumacher. It's the morning after the night before and zombies are riding the Melbourne tram – or have our podcasters lost the plot? Join the discussion on Facebook.
About the author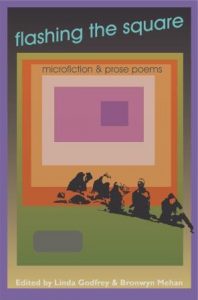 Angela Meyer's writing has been widely published, including in Best Australian Stories, Island, The Big Issue, The Australian, The Lifted Brow and Killings. She has previously published a book of flash fiction, Captives (Inkerman & Blunt). She has worked in bookstores, as a book reviewer, in a whisky bar and is currently a publisher with Echo Publishing. She grew up in Northern NSW and lives in Melbourne. @literaryminded / literaryminded.com.au
'To And From Your House' is published in Flashing The Square.
Credits
Presenters: Ali Morris and Emma Walsh
Producer: Bronwyn Mehan
Theme music: James Seymour
Coffee Pod|cast has been produced with the support of the Australian Government through the Australia Council, its arts funding and advisory body and we wish to also acknowledge the support of Little Fictions by the Copyright Agency's Cultural Fund and the City of Sydney Matching Grants program.