Podcast: Play in new window | Download (Duration: 15:40 — 21.6MB) | Embed
Subscribe: Google Podcasts | Email | RSS | More
In this episode, Ali and Emma discuss Angie Holst's 'Addicted' which is performed by Lauren Hamilton Neill. See if you can guess what the addiction is before the reveal. Join the discussion on Facebook.
About the author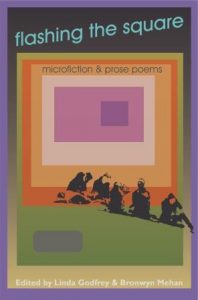 Angie Holst is an eclectic and versatile Sydney-based writer. In 2013 her YA novel, Expectations was published by Really Blue Books. Her writing appears online at Mammamia and she won ABC Radio 702's Face4Radio competition.
You can read a Q&A with Angie Holst, here.
'Addicted' was published in the Spineless Wonders' microlit anthology, Flashing The Square.
Credits
Presenters: Ali Morris and Emma Walsh
Producer: Bronwyn Mehan
Theme music: James Seymour
Coffee Pod|cast has been produced with the support of the Australian Government through the Australia Council, its arts funding and advisory body and we wish to also acknowledge the support of Little Fictions by the Copyright Agency's Cultural Fund and the City of Sydney Matching Grants program.