Podcast: Play in new window | Download (Duration: 11:22 — 15.7MB) | Embed
Subscribe: Google Podcasts | Email | RSS | More
In this episode, Ali and Emma present Johanna Ellersdorfer's 'Texting Through Time Zones' performed by Felix Johnson. They chat about geograhically-challenged relationships and the issues we all face when mediating life in the world of social media. Have you had a long-distance relationship? Join the conversation here on the Coffee Pod|cast Facebook page.
'Texting Through Time Zones' appears in the microlit anthology, Time edited by Cassandra Atherton.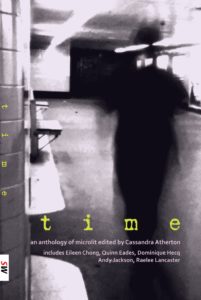 About the author
JOHANNA ELLERSDORFER grew up in Sydney and works as a paintings conservator. Over the past ten years she has lived in various cities in Australia, Europe and the USA, and writes small stories in her spare time.
Read our Q&A with the author here.
Credits
Presenters: Ali Morris and Emma Walsh
Producer: Bronwyn Mehan
Theme music: James Seymour
Coffee Pod|cast has been produced with the support of the Australian Government through the Australia Council, its arts funding and advisory body and we wish to also acknowledge the support of Little Fictions by the Copyright Agency's Cultural Fund and the City of Sydney Matching Grants program.