Podcast: Play in new window | Download (Duration: 17:15 — 23.7MB) | Embed
Subscribe: Google Podcasts | Email | RSS | More
In this episode, Ali and Emma chat about Shady Cosgrove's microlit, 'Call An Ambulance' which was performed by Eleni Schumacher as part of Spineless Wonders' live show, Little Fictions at Knox Street Bar, Chippendale in Sydney. Our curious podcast hosts ask what if this was narrated by a person of a different gender, what if the victim, Patrick was a woman and anyway what really did happen between floors in this elevator? Tell us what you think. Join the discussion on the Coffee Pod|cast Facebook page.
'Call An Ambulance' is published in Flashing The Square.
About the Author
SHADY COSGROVE is an American-born writer who lives in the Illawarra and teaches prose fiction and editing at the University of Wollongong, Australia. Her books include What the Ground Can't Hold (Picador, 2013) and She Played Elvis (Allen and Unwin, 2009), which was shortlisted for the Australian Vogel Prize. She has recently finished drafting her novel Freefall about dumpster divers and squatters in Brooklyn. Find out more about Shady on her new website.
Read our interview with Shady about writing microlit, here.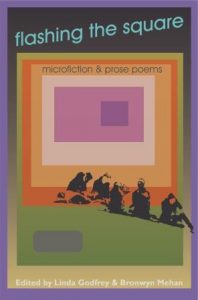 Credits
Presenters: Ali Morris and Emma Walsh
Producer: Bronwyn Mehan
Theme music: James Seymour
Coffee Pod|cast has been produced with the support of the Australian Government through the Australia Council, its arts funding and advisory body and we wish to also acknowledge the support of Little Fictions by the Copyright Agency's Cultural Fund and the City of Sydney Matching Grants program.