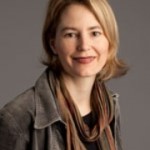 This week we talk to Shady Cosgrove about her piece 'Sanctuary" which appears in Landmarks, the latest anthology curated by Spineless Wonders. During this interview Shady describes an iconic Australian landmark, she talks about who inspires her writing and what inspired her micro-lit piece.

Tell us about a landmark that is significant to you
The Australian yard is is a significant landmark because it signals the narrative of Australians and home ownership, and as houses get bigger, yards get smaller. So there's an interesting interplay between inside and outside space. At the same time, the yard is also infused with cultural nostalgia, which becomes more poignant in light of the fact that home ownership is becoming less of a possibility for more and more Australians.
What inspired you to write 'Sanctuary'?
I've been reading a lot of Lydia Davis and thinking about domesticity. I was interested in the landmarks that define our daily lives. The Australian yard is one of those. But at the same time, the home appliance felt like another key landmark in the domestic (as lived within capitalism). I wanted to bring these symbols together in an interesting way.
How do you find the experience of writing to a theme?
I love having the structure of clear limits because that (oddly!) helps me feel more free in what I write. By having limits, I have something to push against.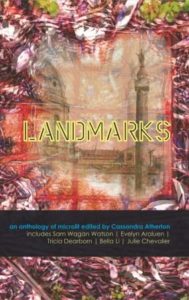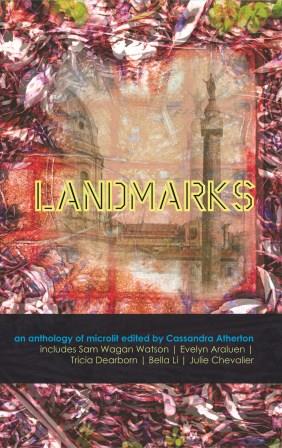 Describe your writing space
I write at a beautiful desk made from recycled bridge pylons. I love the idea of writing at a desk-bridge because, as Jeanette Winterson says in The Passion: 'Bridges join but they also separate.' I think of writing as a similar endeavour. The writer is trying to bridge the gap with the reader – we're always joined and separate as writers and readers, and the story is the bridge.
Tell us about a writer or work that has inspired you as a writer
I love Lydia Davis's short works. She uses language in  thoughtful ways, and has such a clear voice in her writing. Amazing! She's also inspired me to give textual space to the domestic and the detail of lived experience, which feels strangely subversive to me.
Shady Cosgrove is the author of What the Ground Can't Hold (Picador, 2013) and She Played Elvis (2009), which was shortlisted for the Australian Vogel Award. Her short fiction has appeared in Best Australian Stories, Overland, Antipodes, Southerly and other Spineless Wonders collections.
Feature image via Flickr.com