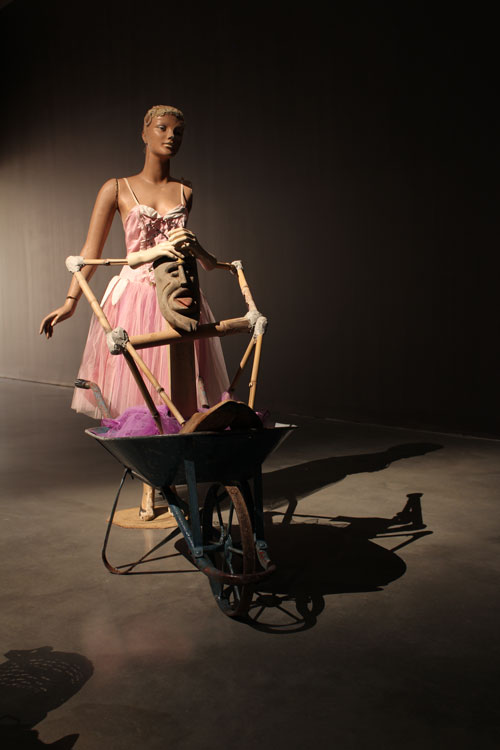 OFF THE PAGE: words + image + sound = one hour of mind-rending, heartbreaking theatre. Whitney Richards presents this winning formula where words are ripped from their paperback snugs – staples still attached, ink still dripping  –  swallowed whole, then arrayed before you by actors, artists and musicians. You'll take a train ride up from the Gong with Josh Mei-Ling Dubrau, a strung-out couple, UK feminist theorist Judith Butler accompanied by the mesmerising strains of Lax Charisma's electric guitar. You'll drive with a car full of multiples, giving the middle finger to mental health system ghouls, NeedleHead and The Interrogator in Jane Skelton's 'Looking After Cecily'. You'll take an ekphrastic journey into the grief via Julie Chevalier's meditation on sculptures by Judith Wright and you'll witness loss enigmatically dramatized in Christie Nieman's 'F in Two Parts'. [Trigger warnings: miscarriage and youth suicide.] Heavy stuff, but punctuated by microflix by University of Technology Sydney animators and some very welcome, whimsical postcards from the sad-funny life of Nitin Vengurlekar. Join Little Fictions' talented troupe of actors for this excellent, eclectic hour of entertainment.
Presented by Little Fictions Productions and Spineless Wonders
Festival Hub- Main Stage
79-1/2 George St.
The Rocks.
Tickets here.
Image used with permission by Judith Wright