Description
Winner of the 2020 Carmel Bird Digital Literary Award, Apologia is a collection of stories threaded by the themes of loss and displacement. Each piece captures a tumultuous moment in time, and is grounded in the psychological journey of how people deal with their own traumas and fears. Though this collection is host to an array of completely different and individually captivating stories, Arathimos has succeeded in binding them through the depth of human connection and portrayal of raw human pain, both mental and physical. A truly inspiring collection of work, each piece will leave you with a better understanding of the hidden sufferings humans endure in their daily lives.
'Arathimos's writing is truthful and moving, elegant and economic. There is real maturity and understanding in these stories. She has a born writer's talent for creating captivating stories and lives. This collection is a treasure.' Christos Tsiolkas
'These swift, funny, deft, culturally alert and emotionally open stories are a complete joy. In a vivid series of snapshots Michalia Arathimos conjures up whole lives, great vistas of pain, long trajectories of historical and present-day injustices, while somehow keeping pleasure, hope and possibility in the picture.' Damien Wilkins, New Zealand author
'I was so moved by these stories: their startling beauty, their witness, their delight in human behaviour and misbehaviour. With a keen sense of language and power, Arathimos cuts away at her characters' restraints, always seeking out the liberating insight. Apologia is a cleverly crafted, marvellously invigorating collection – tender, generous, and unafraid.' Jennifer Mills, Dyschronia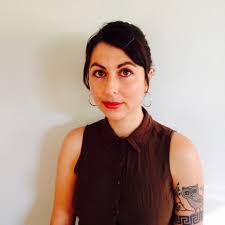 Michalia Arathimos is a Greek writer. She has published work in The Lifted Brow, Westerly, Overland, Landfall and elsewhere, and is Overland's fiction reviewer. Her novel, Aukati, was published by Makaro Press. She is the Writer in Residence at Randell Cottage and will hold the Grimshaw Sargeson Fellowship in 2021.