Description
The year is 1986, Guru Bhagwan Shree Rajneesh has been exiled from the United States after the highly scandalous failure of his Oregon ashram, Rajneeshpuram. Told from four different perspectives and through various time jumps, Zorba the Buddha documents how this movement fell apart from the inside out. Each character's experience sheds light on the attractive qualities of the movement's Master, as well as their individual struggles to follow his commands and align their faith with his teachings. A truly compelling read, Katerina Cosgrove's novella and reflective essay give insight into the true events that began in Oregon and ended in Crete.
Runner up in the 2020 Carmel Bird Digital Literary Award.
'This novella is a feat of language – lyrical, intricate, sensory. A collision of raw power and manipulation with storytelling as art. Every piece wisely and deliberately placed.' Anna Spargo-Ryan
'Cosgrove has braided a vibrant tapestry of a guru fallen from grace, as she delves into the final days of Osho, passing the mic from the guiltless to the guilty, from believer to sinner. This entangling web of voices throws up unexpected shadows and a slithery truth. A stirring portrayal by an astonishing storyteller who doesn't settle for easy resolutions.' Joanne Fedler
'Cosgrove's deceptively slim book is in fact a tightly packed cornucopia of literary delights – careful character studies, dark intrigues, and stunning prose, all threaded through with a philosophical contemplation of how best to live our lives. Zorba The Buddha is an urgent, riveting work from an accomplished storyteller. A feat of a book!' Lee Kofman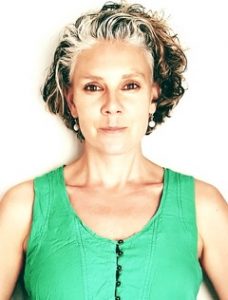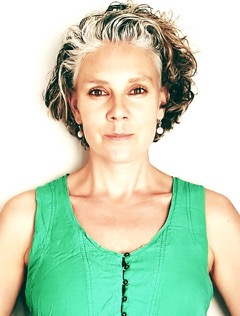 Katerina Cosgrove has co-owned café-bookshops (Sappho Books, Gertrude & Alice) and taught at the University of Technology, Sydney, where she gained her BA (Honours) and Doctorate in Creative Arts (Australian Postgraduate Award). She is the author of two novels, The Glass Heart (HarperCollins), Bone Ash Sky (Hardie Grant) and prize-winning short stories. Bone Ash Sky was a finalist for the Writing Australia Unpublished Manuscript Award.