Description
Tomorrow, when Skyler's gone, she'll give the dog both cans of food, then get the bolt cutters and set her free.
Brooke Dunnell's collection of stories links females and dogs in surprising yet hauntingly familiar ways. Cleverly crafted, it explores a range of voices, ages and socioeconomic conditions, prodding you to see society through fresh eyes. From a missing person's case, and a boy grappling with puberty, through to a girl watching helplessly as her brother trains his dog to kill, this book will pull you in from beginning to end.
Across five short stories and a novella, Brooke Dunnell's Female(s and) Dogs lights a firecracker beneath the sleepy veneer of suburbia. Linked by the recurring motif of vulnerable dogs and the equally imperilled people who look after them, these are stories with bite. Beautifully observed, charged with tension: each story here is a page-turner.  WAYNE MARSHALL, Shirl
 Runner up in the 2020 Carmel Bird Digital Literary Award.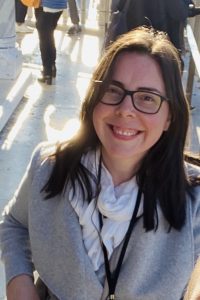 Brooke Dunnell is a Perth writer whose short fiction has been published in Best Australian Stories, Meanjin, Westerly and other journals and anthologies. Her work has been recognised in a range of competitions including the Neilma Sidney Short Story Prize 2017 and the Bridport Short Story Prize 2019.