Description
Jules is pregnant and constipated. And freezing. Her husband is indifferent to her constipation, Google doesn't seem to be able to help her, and something about her childhood is making her uneasy. It must be performance anxiety – but of what exactly?
About The Author: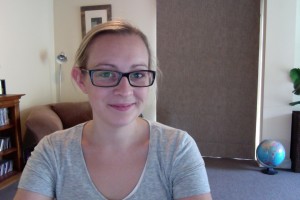 Libbie Chellew is a writer from Melbourne. Her short stories have appeared in Antipodes, Regime Magazine, Going Down Swinging, The Suburban Review, Wet Ink and Voiceworks, as well as online for Verity La and The Literarian. In 2010 she was shortlisted for both the Iowa Review Awards and the John Marsden Young Writers Prize. More recently, her story 'The Lemon' was shortlisted for the Cancer Council Arts Awards, judged by Arnold Zable. Libbie occasionally teaches creative writing and literary studies at Deakin University. She tweets as @Libbiec.
Author interview here.
About the Slinkies series:
Slinkies is a digital platform for new and emerging writers under 30. To read more great Slinkies, browse the online store on this website. To submit a story, check out the Slinkies tab on our Homepage. Slinkies cover designs are by Finbah Neill.
Save