Description
Rae, a postgraduate student, lives in a terrace with her dog, Nana. After posting an advertisement seeking a new housemate, she meets Astrid who seems to be the only suitable applicant. And more importantly, she likes dogs. At first, Rae tries to welcome Astrid and her strange habits – such as her addiction to reality television and frozen dinners and her refusal to leave the house beyond walking Nana. Rae slowly realises that the manipulative Astrid isn't as harmless as she appears to be.
 About The Author: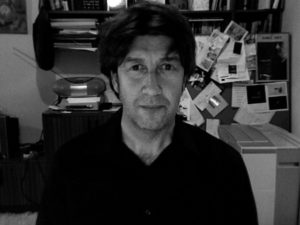 Anthony Lynch is author of the short story collection Redfin (Arcadia) and poetry collection Night Train (Clouds of Magellan). His work has appeared in newspapers, journals and anthologies and been read on ABC Radio National. He writes reviews for The Australian and Australian Book Review. He works as an editor, and he is the publisher for Whitmore Press, which specialises in poetry (whitmorepress.com).
The Michael McGirr Selects Series:
Spineless Wonders is proud to offer this series of twelve beautifully-written digital long stories selected for us by award-winning Australian author, Michael McGirr.