Description
This is a poignant account of how childhood objects, places, people and events become infused with a lasting meaning from our earliest years. How changing address doesn't necessarily mean we leave ourselves behind. How we draw strength from relationships and those sentimental icons and memories to deal with the challenges of change.
Joanna Atherford Finn's highly effective use of the 2nd person point of view as well as her well-chosen use of language, opens a window into a child's unique perspective.
About The Author: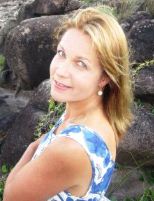 Joanna Atherfold Finn writes and teaches in Port Stephens. She has had short stories and articles published in anthologies and journals. She received the University Medal in English and is currently completing a creative writing PhD at the University of Newcastle.
Author interview here.
The Amanda Lohrey Selects Series
Spineless Wonders is proud to offer this series of twelve beautifully-written digital long stories selected for us by award-winning Australian author, Amanda Lohrey.