Description
---
Events
In conversation with Jane Sullivan, Bendigo Writers Festival, Sunday May 4, 2.30. Details here.
In conversation with Michael McGirr, Readings Carlton, Thursday may 11, 6.30 to 7.30pm. Free event, register here.
---
Praise
'I love reading Carmel Bird. Her "endless search for meaning", as she describes it, is wrapped in the sort of darkly entertaining writing that I can't resist. It is the sort of writing I can happily read again and again – with the same expectation that I read Jane Austen. That is, both writers can make me laugh and squirm at the same time, which for me is just right.' Whispering Gums book review.

'Playful, violent, wild, these stories ask us to inhabit the bodies and minds of other species as they – as we all – stand tremulous on the point of extinction.' – Sophie Cunningham

'This teeming collection is deeply tuned to the possibilities of a future 'where all life on the planet is treasured and nurtured by humans.' – Gregory Day

'Clever, heartfelt, joyous, and wise. Time spent with Carmel Bird is simply uplifting.' – Michael McGirr

'Immersive, surprising, and irresistible. A beguiling blend of historical facts and a dazzling imagination. Profound emotion and disarming wit.' – Susan Midalia

'Carmel Bird weaves her magic. Hers is a unique voice, attuned to the disquiets of our age, and still able to inspire hope and reflection.' – Dennis Altman

'… rich, unnerving, playful, terrifying, and heartbreakingly moving.' – Matthew Condon
---
About the Author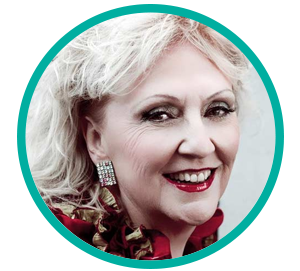 CARMEL BIRD won the Patrick White Award for Literature in 2016. She has published novels, short stories, and non-fiction, her 2022 memoir Telltale foregrounding her Tasmanian origins, as well as her lifelong interest in the natural world, and in reading and writing. The Stolen Children – Their Stories, which she published in 1998, is an early landmark work in the promotion of indigenous issues. Love Letter to Lola is the latest offering of an author who is known for the sharpness and originality of her narratives.
Distribution inquiries:
Our titles are distributed by NewSouth Books through Alliance Distribution Services:
Tel: 02 4390 1300
Email: adscs@alliancedist.com.au
www.newsouthbooks.com.au