Description
Sydney, 1980: The Turkish consul-general is assassinated by two gunmen, and an international terrorist group claim responsibility. Vrezh, an Armenian-Australian, longs to be involved, believing the attacks are justice for the Armenian genocide.
Through his brother, Vrezh meets Softie, a shadowy Armenian. Softie forces him to build a bomb by threatening to turn his brother in to the police for the assassination.
Desperate to save his brother, Vrezh uses the bomb to murder Softie, risking his own life. His brother arrives in time to save him, but Vrezh's injuries and the resulting rift with his family leave him disillusioned.
Ashley Kalagian Blunt delivers what truly potent novellas are capable of: awakening us to new possibilities of thought and feeling. As with Orwell's Animal Farm and Garner's The Children's Bach, this story raises questions that linger and does not give us easy answers. Raw, intense and at times unbearably tender, Kalagian Blunt gives voice to survivors of the Armenian genocide — voices that cry out to be heard in their power and poignancy, their historic hurts and continuing hope for redemption.– Katerina Cosgrove, author of Bone Ash Sky
Reviewed here by Fiona Robertson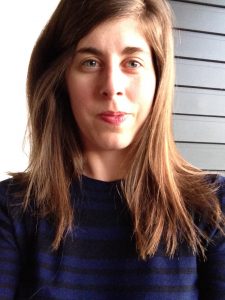 Ashley Kalagian Blunt's work appears in Griffith Review, Sydney Review of Books, the Australian, and Kill Your Darlings. Her memoir, Full of Donkey: Travels in Armenia, was shortlisted for the 2017 Kill Your Darlings Unpublished Manuscript Award. She's appeared at Noted and Story Club, and is a Moth StorySLAM winner.