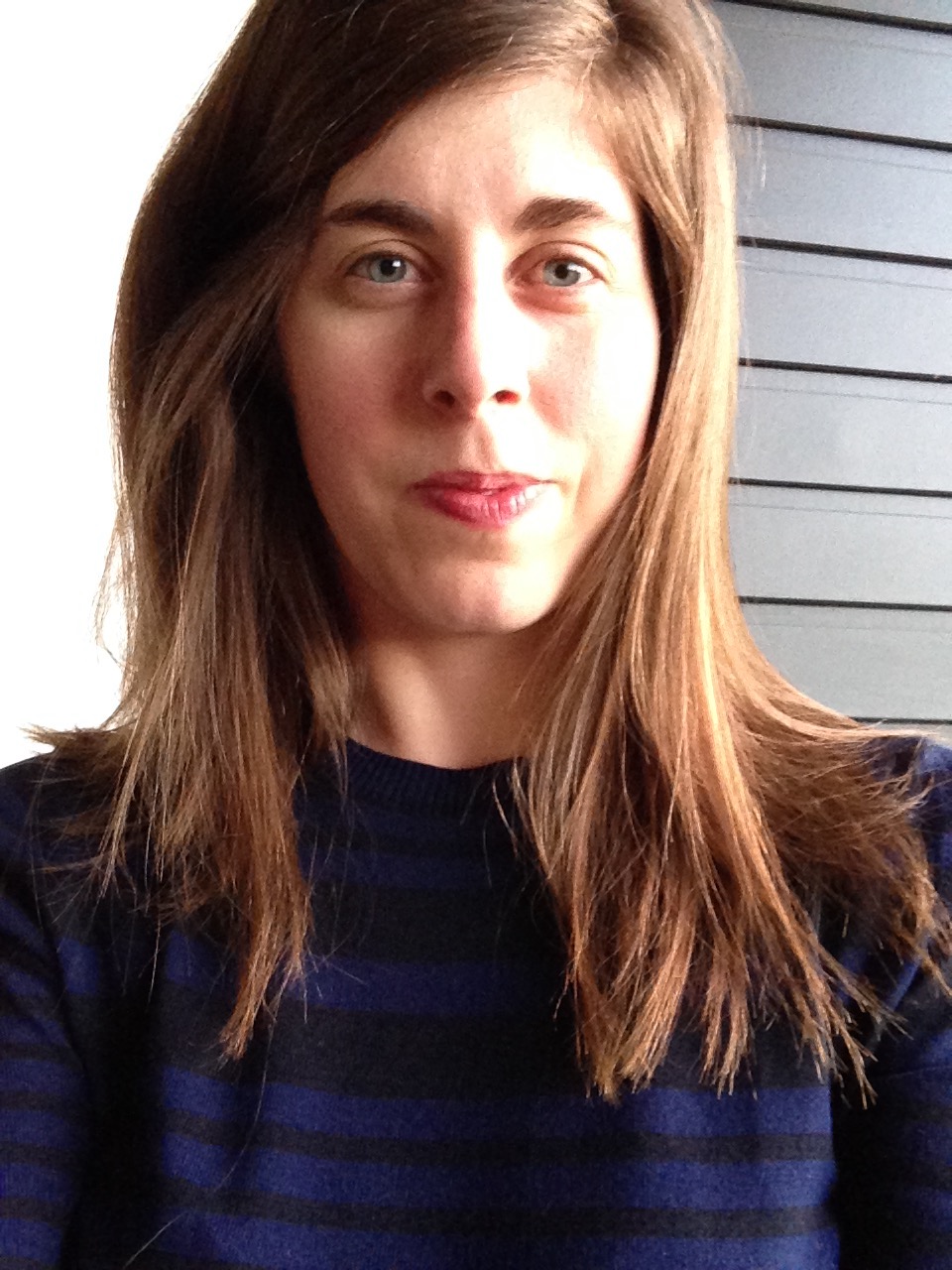 Ashley Kalagian Blunt, finalist in the 2018 Carmel Bird Digital Literary Award, chats with publishing intern, Bridgette Sulicich about her prize-winning novella and reflective essay, My Name is Revenge, about her own reading and writing habits and about some of the inspirations behind this amazing book. 
What is the most difficult part of the writing process for you?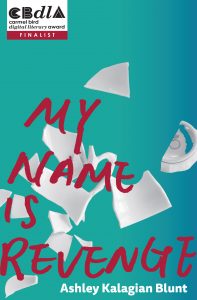 Every part of the writing process has it challenges, but the one I struggle with most is having too many ideas and not enough time to tackle them. I always have multiple projects underway, with more waiting in the wings. My Name Is Revenge is an idea I thought about for a long time before finally getting the opportunity to bring it to life.
Who are some of your favourite authors and what are you reading at the moment?
I'm a big crime fiction fan and especially love Australian crime writers Candice Fox and PM Newton, who both have books set in Sydney. I also adore John Sandford, specifically his Prey series, narrated by Richard Ferrone in audiobook – it's the perfect match of narrator and story. More broadly, my favourite authors include Julie Koh, David Hunt, Walter Mason, Benjamin Law and Helen Garner.
Right now I'm reading Sophie Cunningham's Melbourne as research for my current major project, a memoir called How to Be Australian.
Was it difficult to research and write this novella using incomplete versions of history, such as oral & family history?
I started researching the Armenian genocide in 2010, and spent several years researching and writing a travel memoir of Armenia that traces the history of the genocide, as well as my family's story. Writing a long-form non-fiction work was challenging because so much of my family's history during and after the genocide was lost.
By the time I started the novella, I had seven years of research and understanding, so the story came together well. And while the story draws on true events and historical fact, fiction has more flexibility than non-fiction.
A lot of people have an interest in their family history, why did you feel compelled to share yours with a wider public?
The Armenian genocide isn't only an Armenian story – like the Holocaust, it's a key aspect of 20th-century history. Although the Holocaust is often presented as an isolated event within the historical bubble of World War II, it can't be fully understood without the context of the Armenian genocide, as well as earlier genocides and the paradigms that led to them, as I've written about for the Sydney Review of Books. As well, Turkey's denial of the genocide is a case study in the battle to rewrite historical fact, and a significant factor in geopolitics today. For these reasons, I believe the history of the genocide should be more widely known.
It's my family connection to this history that has driven me to dedicate nearly a decade to researching and writing about it, but I believe it deserves more interest and attention from storytellers, governments and, well, everyone.
How did you start as a writer? Was it this story, and the itch you felt to tell it, the reason why you became a writer?
I started writing when I fell in love with books as a kid. My first published piece appeared in Young Saskatchewan Writers, a compilation put together by my school district when I was in grade one (that story was about a wizard who turns kids into frogs; his motivation was left unclear). In high school I wrote a novel about killer bees from Mars, and in university, I wrote a novel about psychological and societal breakdown. The latter was magical realism, though I didn't know the term at the time. After uni, I spent a few years in Asia and Latin America, and didn't write.
My decision in 2010 to write about the Armenian genocide launched my more serious effort to develop a writing practice – so in a way, my desire to grow awareness of the genocide was integral to my pursuit of something I'd always loved, but may not have otherwise returned to.
You hold the incredible title of being a Moth StorySLAM winner, which is a competition that involves telling a personal story in 5 minutes in front of a live audience in relation to a theme given for the night. Has your involvement in live storytelling influenced the way in which you write for print? Has it evolved?
When I won The Moth, I was also telling a story about Armenia – the time I thought I was dying of brain worms during my research trip. I love storytelling, I've done stand-up comedy, and I've delivered talks on the genocide as well. When I write for a live audience, I spend a lot of time reading drafts out loud, playing with the wording for clarity and crispness. I do this more for all my work now, even pieces intended for print only.
Compared to your heart-warmingly comedic StorySLAM piece, 'My Name Is Revenge' is on the more serious side. Does your written work tend to address more serious themes and concerns than your performed work? And if so, why?
I definitely prefer to perform comedy – making an audience laugh is my favourite way to connect with people through my work. Much of my written work is comedic as well, including my current work in progress, How to Be Australian (a title like that has to be in jest). For me, the project generally dictates the tone. Occasionally though, the tone will dictate the project – after spending more than a year in Vrezh's head while writing My Name is Revenge, I needed to work on something light-hearted.
For this story in particular, how important was setting to you? Was the unassuming quality of Sydney's North Shore, and in particular the relative 'safeness' of a suburb like Lane Cove, a big draw for a story that is, in some aspects, quite sinister?
Sinister, indeed! Mostly the setting for My Name Is Revenge'comes from real life. When I learned about the brazen mid-morning assassination of the Turkish Consul-General, it certainly jarred with my impression of Vaucluse, a rather well to-do waterfront area of gated properties and luxury cars. Vrezh and his family live on the North Shore because that's where much of Sydney's Armenian community lives. The Armenian Cultural Centre is in Willoughby, and there's an Armenian Apostolic Church in Chatswood.
The other major setting, the shearing shed in the middle of rural nowhere, was a fictional choice. I was always struck by the opening to Bill Bryson's Down Under, in which he impresses upon readers just how big and empty Australia's interior appears by describing the nuclear bomb tested by Aum Shinrikyo, the Japanese cult responsible for the Sarin gas attacks in the Tokyo subway. The nuke turned out to be a conspiracy theory, but driving through rural NSW, I've always felt that all kinds of undiscovered things could happen out there.
ASHLEY KALAGIAN BLUNT's work appears in Griffith Review, Sydney Review of Books, the Australian, and Kill Your Darlings. Her memoir, Full of Donkey: Travels in Armenia, was shortlisted for the 2017 Kill Your Darlings Unpublished Manuscript Award. She's appeared at Noted and Story Club, and is a Moth StorySLAM winner.