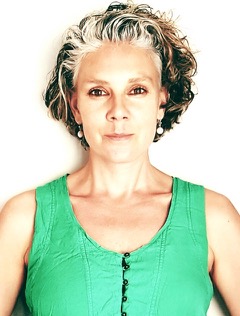 Huge congratulations to Katerina Cosgrove for winning the Fiction category of the 2021 Woollahra Digital Literary Awards for her novella, Zorba The Buddha. It is now available in print as part of the Spineless Wonders Smalls series and can be purchased here. Here's what the judges had to say…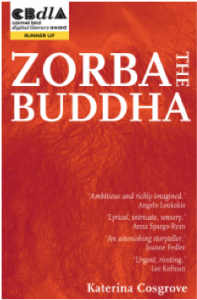 'Zorba the Buddha' by Katerina Cosgrove is an imagined history of the spectacular destruction of Bhagwan Shree Rajneesh's spiritual movement—known popularly as the "Orange People"—as he and his followers flee controversy and mayhem at their failed ashram in Oregon in the United States and attempt, unsuccessfully, to set up a new utopian community on Crete, while in hiding from the CIA and FBI. Just as Cosgrove explores the interaction between the Rajneeshis and an unyielding state apparatus, she also delves into the intimately-realised and fictionalised relationships of the guru and his acolytes. Never succumbing to simple explanations or judgements, this extraordinary novella animates and illuminates an era of spiritual searching that inspired hope and venality in equal measure.
Judges' Report, 2021 Woollahra Digital Literary Awards
Three other Spineless Wonders' titles were shortlisted in this awards and our congratulations go to Michalia Arathimos (Apologia), Brooke Dunnell (Female(s and) Dogs) and James Hughes (Understanding Almost Nothing of the World). Congratulations, all.
About Katerina Cosgrove
Katerina Cosgrove has co-owned café-bookshops (Sappho Books, Gertrude & Alice) and taught at the University of Technology, Sydney, where she gained her BA (Honours) and Doctorate in Creative Arts (Australian Postgraduate Award). She is the author of two novels, The Glass Heart (HarperCollins), Bone Ash Sky (Hardie Grant) and prize-winning short stories. Bone Ash Sky was a finalist for the Writing Australia Unpublished Manuscript Award.
Katerina's novella, Intimate Distance (Text) won the Griffith Review Novella Prize. She has appeared on SBS, ABC and BBC TV, radio and written for Al-Jazeera, The Independent, The Age, The Sydney Morning Herald, SBS Voices, Island, The Australian, Australian Author, Daily Life, The Big Issue, The Huffington Post, Culture Trip, Audrey, Dumbo Feather and many other publications, as well as published in prose and poetry anthologies.
Her work has been translated into Greek, Spanish, French, Armenian, Chinese, Korean and Italian and made into podcasts. Katerina has been the recipient of Australia Council grants and residencies in Australia and overseas. She has been co-judging the Mark and Evette Moran Nib Award for Literature from 2014 and the Australia reMADE poetry competition in 2019. Katerina also writes obituaries through her site www.livelifetwice.com.
Visit www.facebook.com/AuthorCosgrove, Twitter @katcosgrove, or Katerina's website www.katerinacosgrove.com