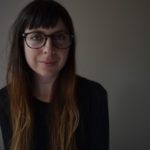 This week we talk to Pamela Seckin about her piece 'Amelie' which appears in Landmarks, the latest anthology curated by Spineless Wonders. During this interview Pamela describes a landmark of personal significance , who inspires her writing and what inspired her micro-lit piece.

Tell us about a landmark that is significant to you
Home is a significant landmark to me, or I should say, the concept of home. Sometimes home is my car, a single bedroom, a park bench, the corner inside McDonald's next to the powerpoint. Home is that space where I am myself. Having said that, the older I get the more I realise I can be myself more easily in more spaces—that makes a lot of things feel like home.
What inspired you to write 'Amelie'?
It had been a long time since I had watched the movie 'Amelie'. It's a movie that I like and for some reason I had been thinking about it, wanting to watch it again. I was busy and kept putting off watching it, but I didn't stop thinking about it. I was also thinking about the concept, 'manic pixie dream girl', and how dangerous that trope is for the way women are perceived and expected to be. I guess those two things together inspired my story 'Amelie'.
How do you find the experience of writing to a theme?
Writing 'Amelie' I was very conscious of theme because it was a requirement. At first, I was thinking about literal landmarks, famous places and locations that I could set my story, but everything I thought of sounded cliche. I stopped thinking about it for a while and that's when I began to think the idea of a landmark didn't have to be so phsyical or literal.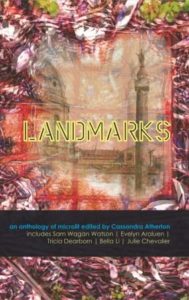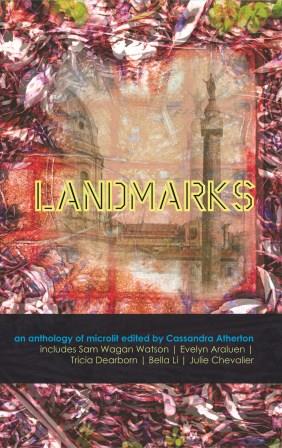 Describe your writing space
A lot of the time I'll be on the go, so I write things in my phone. Sometimes my phone will be open on a message and I'll write something then accidentally send it. It doesn't happen often, but when it does it's the most awkward experience. So when I get home I read what I've written that day and I'll transfer it to my laptop and work on it. I like my laptop because I can take it with me and write anywhere. Sometimes I am more productive when I'm in a space surrounded by people moving around me, and other times I prefer being alone. It changes depending on what I'm writing.
Tell us about a writer or work that has inspired you as a writer
There are so many writers and artists that inspire me, but the most recent inspiration is Lydia Davis. She has defined her own form of short fiction and I use her as a point-of-reference in my own writing. My university lecturer, Shady Cosgrove, introduced me to Davis's writing. Shady inspires me also, she's an author and a woman I try to model myself on.
Pamela Seckin studied Creative Writing at the University of Wollongong. She enjoys the creative aspect that writing accommodates for, while also relishing the research process that writing entails. Pam will be undertaking further study to pursue a career as a librarian while continuing her writing.
Feature image via Flickr.com