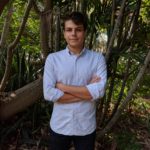 This week we talk to Tenzin Bereny about his piece 'Before and After' which appears in Landmarks, the latest anthology curated by Spineless Wonders. During this interview Tenzin describes a landmark of personal significance , who inspires his writing and what inspired his mirco-lit piece.

Tell us about a landmark that is significant to you
There is a homely park in Ryde that is a vessel for many of my memories. It had a long path around its perimeter that made it wonderful for walking, chatting and chewing on ideas with my close friends.
What inspired you to write 'Before and After'?
The 'Landmarks' theme itself was the initial inspiration for 'Before and After'. To me it evoked both psychological landmarks (moments that irreversibly change our minds) and the physical landmarks on our bodies, so I set out to write a piece that would explore both aspects by focusing on the way one can fascinate over small features of another person and read them as cues for the mental similarity we long for
How do you find the experience of writing to a theme?
Writing to a theme is always stimulating. I love trying to work unexpected interpretations into the boundaries of the theme and believe restriction is an ideal environment for creativity.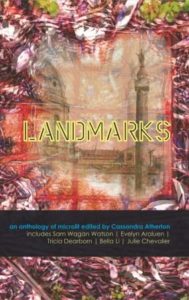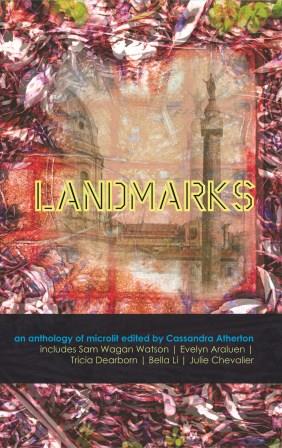 Describe your writing space
I write in my bedroom which is a pleasant box with precisely enough space for my bed, a hardy desk and shelf packed with books. The desk once belonged to my grandfather and is now strewn with synthesizers, audio cables and things that I really should get around to doing. One of the room's windows opens onto a wild green backyard.
Tell us about a writer or work that has inspired you as a writer
One of the works that inspires and encourages me is Hayao Miyazaki's The Wind Rises. It's a fabulous movie about what it means to be a creator and ties me into a knot of emotion and inspiration whenever I watch it.
Originating in Sydney, with a childhood stint in West Bengal, Tenzin Bereny is now based in the sunny and sandy town of Hervey Bay. He is a Macquarie University graduate with a BA in English who looks forward to spending his existence traveling and creating. When Tenzin isn't writing he explores whatever is good in life, which he has mostly found to be edible. 
Feature image from Gratisography