Description
After being scammed on Airbnb, a young woman finds herself lost in an unfamiliar city. She ends up staying with an old friend, whose motives she can't discern. When she chances upon a strange painting dated with the year 2133, she becomes obsessed with its secretive artist. As the mystery deepens, her suspicions about her old friend grow, and her ties to family back home begin to fray, she watches her life spiralling away from her.
About The Author: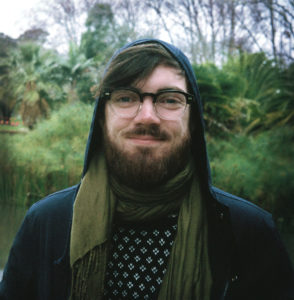 Alexander Bennetts is a writer and editor living in Melbourne. His work has been published in The Lifted Brow, Stilts, Seizure, Funny Ha Ha and Voiceworks. In 2017 he is completing an Honours project about Australian short stories at RMIT.
About the Slinkies series:
Slinkies is a digital platform for new and emerging writers under 30. To read more great Slinkies, browse the online store on this website. To submit a story, check out the Slinkies tab on our Homepage. Slinkies cover designs are by Finbah Neill.
Save