Description
---
Events
26 August, 1.30–3.30pm | FAW Sutherland, 123 Flora St, Sutherland — author talk and workshop.
20 August, 12.30–1.30pm | Ocean Room, Wollongong Town Hall — In conversation at the South Coast Writers Festival with Kate Scott (Compulsion) about love, loss and lust. Purchase tickets, here.
28 April, In conversation with Margaret Throsby, Collins Bookstore, Thirroul 7pm, 6.30 for 7pm
2 April, Short and Sweet, novella panel with Ashley Kalagian Blunt and hosted by Michael Sala, Newcastle Writers Festival, 1.30pm details here.
26 March, All the Unloved launched by Hayley Scrivenor (Dirt Town), Thirroul Railway Institute Hall, 2-4pm
---
Praise
'Despite evoking the languor of Bondi beachside life, the prose is terrifically compressed, with diamond-like sentences and snippets the reader will pore over at least twice, just to marvel at how much can be conveyed in so few words.' —Cameron Woodhead, Sydney Morning Herald

'McCreery writes in staccato bursts, her prose a convincing simulacrum of lives briefly shared in corridors and stairwells. And while drama abounds, the real poignancy is in the mundane routines of everyday existence. Tender, complex and insightful…' —Bram Presser, A Book For Ants

'Is it a painting? Is it a poem? No, it's a novella as an act of prestidigitation. And it will become a classic. In a fresh, free, engaging style, Susan McCreery exMcCrplores the histories – tragic, comic, mundane – of lives in a Bondi apartment block. The camera angles of the elegant, sensual prose shift and glide as the full scale of the drama is steadily illuminated.' —Carmel Bird, winner of the Patrick White Literary Award

'Susan McCreery is the master of the small, deft stroke: her characters come alive, break your heart, make you want to live. McCreery can do in one page what might take other writers a whole novel.' —Hayley Scrivenor, author of Dirt Town

'Tender. Crushingly real. This exquisite rendering of human longing will unravel your heart and weave it whole again.' —Carol Major, author of The Asparagus Wars
---
About the Author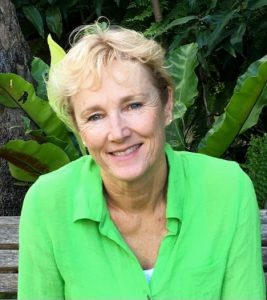 SUSAN MCCREERY lives in Thirroul, on the NSW south coast, where she spends most of her free time in the ocean. She has worked in a variety of occupations, including EFL teacher and olive picker in Greece; nursing assistant; Luna Park game stall attendant; waiter; youth hostel manager; and literacy tutor. For the past 20-plus years she has worked as a proofreader/copy editor for trade publishers and for Australian Geographic. Her three previous books are Waiting for the Southerly (2012), Loopholes (2016) and This Person Is Not That Person (2019). She has also completed a novel. @SusanMcCreery2
Cover Artwork: Bettina Kaiser
Distribution inquiries:
Our titles are distributed by NewSouth Books through Alliance Distribution Services:
Tel: 02 4390 1300
Email: adscs@alliancedist.com.au
www.newsouthbooks.com.au