Description
'This was what you wanted: to have somewhere you were meant to be.'
Donna is struggling with change. After moving into a new town, seeing her daughter start school and getting a job with the local drop-in centre, she feels more mixed up and out of place than her five-year-old. Life is complicated. There is the seemingly impenetrable kindy mother's group, the bottles of Grange her husband keeps receiving from property developers and the erotic dreams she is having about her new boss.
About The Author: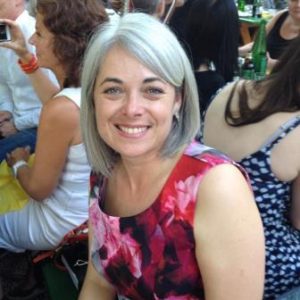 Rebekah Clarkson's short stories have been recognized in major awards and shortlists in Australia and overseas. They have appeared in publications including Best Australian Stories, Australian Book Review and Southerly and in Something Special, Something Rare: Outstanding short stories by Australian women (Black Ink, 2015). Her collection, Barking Dogs was published in 2017 by Affirm Press. Rebekah lives in Adelaide.
Interview with the author, here.
The Michael McGirr Selects Series
Spineless Wonders is proud to offer this series of twelve beautifully written digital long stories selected for us by award-winning Australian author, Michael McGirr.
Save
Save