Description
Kurt wants a promotion but he will have to compete with his workmate Jessica whose confident laughter he can hear coming from the interview room. So, armed with nothing more than bravado and someone else's CV he goes forth.
Kurt's boss comes from the same mould as the IT Crowd's MD and his interview style is reminiscent of Ricky Gervais in The Office.
About The Author: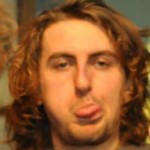 My name is Slade, I am twenty-five years old and I am currently studying. I have been writing for a few years on and off. My likes include books (is that too obvious to say), laughing at racist people because haha seriously? And long walks anywhere but the f**king beach. Sand, man. Gets everywhere. My dislikes include talking about myself because I am awkward.
Author interview here.
About the Slinkies series:
Slinkies is a digital platform for new and emerging writers under 30. To read more great Slinkies, browse the online store on this website. To submit a story, check out the Slinkies tab on our Homepage. Slinkies cover designs are by Finbah Neill.
Save
Save