Description
Preview:
Now available on Google Play | Kobo | Scribd | Chirp | Audible  or browse our audiobook store here.
On 17 December 1980, at 9:47 am, two men shot the Turkish consul-general to Sydney and his bodyguard near the consul's home in Vaucluse. The assassins aimed, fired, and vanished.
A literary thriller novella set in 1980s Sydney and drawn from true events, including a series of international terrorist attacks, My Name is Revenge is the story of a young man seeking justice.
My Name is Revenge is published by Spineless Wonders. It was a finalist in the 2018 Carmel Bird Digital Literary Award, and shortlisted for the 2019 Woollahra Digital Literary Award.
Available in paperback from major bookstores around the world, and at your favourite Australian bookshop. Get it here:  
In Australia  |  Amazon Canada  |  Amazon US  |  Amazon UK 
Ashley Kalagian Blunt weaves a mostly-forgotten strand of our history into a compelling contemporary crime story. My Name is Revenge manages to be both unflinching in its depiction of inherited hatreds and compassionate about the experience of living with the terrible aftermath of a genocide that the world has largely ignored.
– Emily Maguire, shortlisted for the Miles Franklin Award & Stella Prize
A heartfelt and gripping story of family, hardship and resilience.
– Candice Fox, two-time Ned Kelly Award winner
Ashley Kalagian Blunt delivers what truly potent novellas are capable of: awakening us to new possibilities of thought and feeling. As with Orwell's Animal Farm and Garner's The Children's Bach, this story raises questions that linger and does not give us easy answers. Raw, intense and at times unbearably tender, Kalagian Blunt gives voice to survivors of the Armenian genocide — voices that cry out to be heard in their power and poignancy, their historic hurts and continuing hope for redemption.
– Katerina Cosgrove, author of Bone Ash Sky
My Name is Revenge deserves to be noticed by those concerned with honesty in history. Ms Kalagian Blunt's story is a fine example of why history matters and why we should be pushed to reconsider assumptions about how history was and how it might be understood.
– Peter Stanley, Honest History
An exceptionally moving and informative collection of writing. More than its historical emphasis, it is a story of family, community, and the importance of telling the stories of those who have, and continue to be, denied a voice.
– Elaine Mead, Feminartsy
A suspenseful tale … about the important concepts of guilt, innocence, justice and revenge.
– Wendy Elliot, Armenian Weekly
About the author: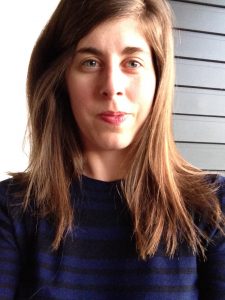 ASHLEY KALAGIAN BLUNT'S writing appears in Griffith Review, Sydney Review of Books, Westerly, The Australian, The Big Issue, Kill Your Darlings and more. Her non-fiction work Full of Donkey: Travels in Armenia was shortlisted for the 2018 Impress Prize and the 2017 Kill Your Darlings Unpublished Manuscript Award.
About the narrator:
FELIX JOHNSON is an actor, producer and creative consultant living in Sydney. He is a graduate of the WAAPA Acting course (2013). His screen credits include: Picnic at Hanging Rock (2017), Secret City (2017), Danger Close: The Battle of Long Tan (2019). His stage credits include: The Merchant of Venice (2019), Fierce (2019), The Unknown Soldier (2015-7, international tour), Four Minutes Twelve Seconds (2016), The Credeaux Canvas (2014). He has performed at over twenty Little Fictions events, and recently accepted a job as a Creative Consultant developing engaging workshops to drive cultural change in organisations around the country.