When the visual and the verbal meet
Collaborations, says Jen Craig, are most fun and also most fruitful when you allow yourself to step forward into the completely unknown aspect of the project – "that is, when you say yes, but don't even know what you have just said yes to. When everything is unsettled and very unknown."
Jen is author of Spineless Wonders' Panthers and the Museum of Fire, on which she worked with designer and artist Bettina Kaiser.
Bettina, who provided the book's cover and photographs, produced final images even before she had read the whole piece. And they were perfect, says Jen. "She had nonetheless divined the nature of the voice – its obsessive and very inwardly oriented character. I then realised that somehow, in all of this, we had managed to communicate something between us that we had never, until after all these pieces had been made, put into words …
"So, even though our collaboration was indeed a dialogue between two lines of creativity – word making and image making – I can see we were both relying on something else to make it work."
Bettina says, "Collaboration to me means to trust in the process, to trust the other side and most of all to be open – open to ideas, different ways of thinking, questions, exploring, changing, discussing. I believe two or more creative heads put together, are in the best circumstances, exponentially better than just one."
Two other Spineless Wonders collaborators are author Patrick Lenton and artist Daniel Lethlean Higson, who worked together on A Man Made Entirely of Bats.
Patrick says, "It's such a privilege to have someone else's artistry combined with my work – the fact that someone took the time to read and be inspired or influenced by my own work is an amazing feeling."
For his part, Daniel says, "The fact that Patrick and myself are growing as creative working people makes the coming together of our work at this point in time just a bit more special; had this collaboration happened earlier or later I think the end result would have been quite different."
Read the full interviews with writers and artists to see what happens when creatives working in different disciplines put their heads together.
Hear Patrick interviewed on 2SER about Bats, superheroes and microfiction.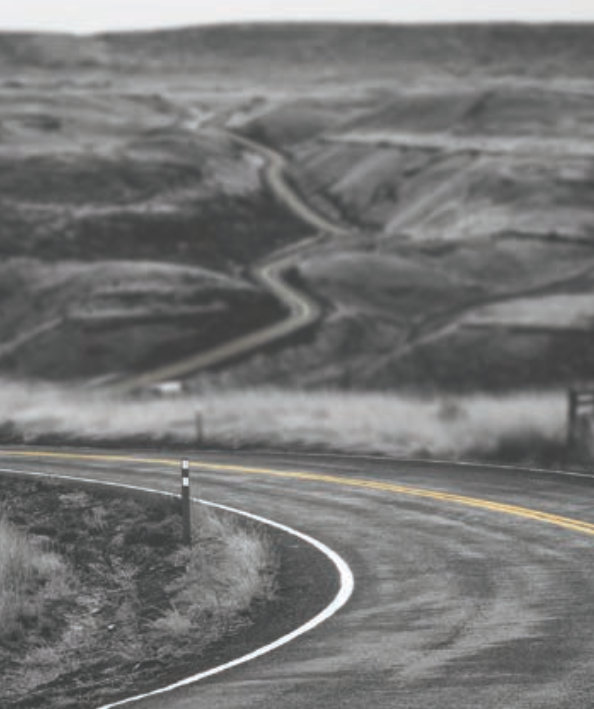 'A terrific achievement!'
The winner of the 2014 Carmel Bird Award, judged by Michael McGirr, is Marjorie Lewis-Jones' story, 'We're All Travellers Here'.
Our mission for the 2014 competition was to find the best Australian long stories between 4,000 and 10,000 words. We received an unprecedented number of entries and Michael declared that the whole exercise had been 'a real pleasure'!
He said of 'We're All Travellers Here': 'The story of an older mother and her adult son on tour. The son is buried alive in his own sophistication and self-concern. The mother eclipses him with her open appetite for life. Both portraits are realised with subtlety and understatement. A terrific achievement which makes great use of cultural history to frame its portrait.'
Marjorie is a Sydney writer and editor whose story 'Shooting Star' was featured in the Amanda Lohrey Selects series. She recently won the inaugural Lane Cove Literary Award and runs the literary blog, a bigger brighter world.
Highly commended was 'Rent' by Anthony Lynch, a story with 'winning simplicity' about a woman and her manipulative flatmate.
Commended were 'Love Bites' by Andy Kissane, 'Flatrock 1979′ by Lukas Jackson and 'The owl gazes at the moon' by Claire Aman.
Spineless Wonders will release the Carmel Bird Award finalists as part of the Michael McGirr Selects series from June this year. There will be a subscription to all twelve and each story will be available as an eSingle, released fortnightly from June. Subscribers will be invited to join a Q&A discussion of the story, plus a Q&A with the author, each fortnight on the Spineless Wonders online bookclub.
The twelve finalists were: Claire Aman, 'Why the Owl Gazes at the Moon'; Rebekah Clarkson, 'Dancing on Your Bones'; Ron Elliott, 'The Lake Story'; Erol Engin, 'A Tintoretto of the Soul'; Lukas Jackson, 'Flatrock 1979′; Andy Kissane. 'Love Bites'; Marjorie Lewis-Jones, 'We're All Travellers Here'; Anthony Lynch, 'Rent'; Jessie Mitchell, 'Remembering Mardion'; Jane Skelton, 'Flying Foxes'; Ariella Van Luyn, 'Bulldozer'; and Mark Vender, 'Adnarchy'.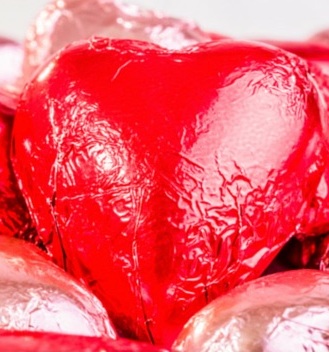 Hearts on the line
Spineless Wonders has announced plans for a new series that combines short stories with authors' reflections on them.
Publisher Bronwyn Mehan said the 'SW Fiction Plus' series came about in response to the interest the anthology of stories and essays Cracking the Spine: Ten Short Australian Stories and How They Were Written.
She said it would be of great interest to readers and to writers and a great resource for teachers and students of creative writing and Australian literature.
The first collection in the series will be My Hearts Are Your Hearts by Carmel Bird. It will contain text and context — nineteen stories and a long essay on how each of them came about, reflections on the themes in the collection and on the processes of writing and creativity.
Bronwyn said she would be very selective about which authors were chosen for the series because only some authors could add value to their collection in a way that avoided interpreting the stories for the reader.
And, speaking of hearts, what would make a better Valentine's Day gift than a book from Spineless Wonders on International Book Giving Day?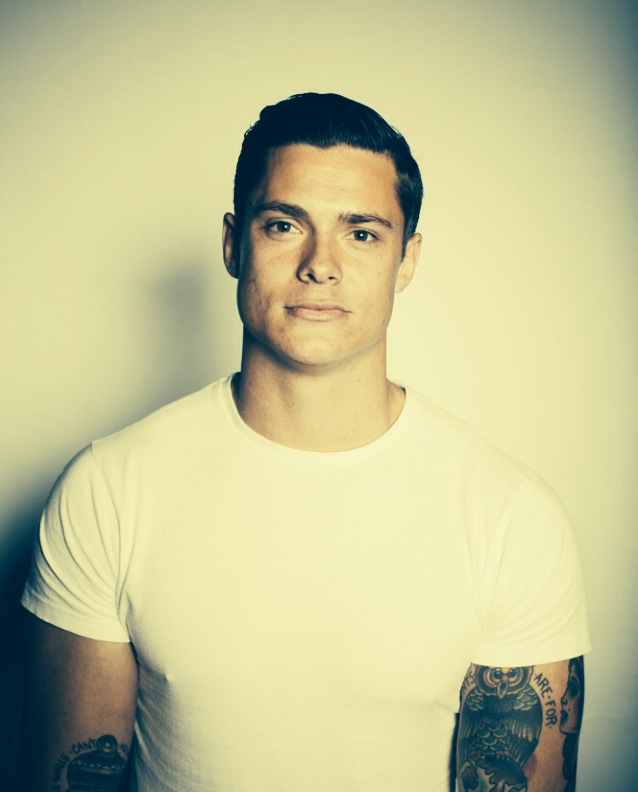 And the winner is ...
We are delighted to announce that the winner of this year's joanne burns Award for micro-lit, on the theme 'Out of Place', is Nick Couldwell for 'Dancing'.
Nick (pictured), who will receive a cash prize of $300, said, 'Slowly my dream of being a writer is becoming a reality and it's thanks to small publishers like Spineless Wonders and anyone who reads them.'
Our judge, Kirsten Tranter, also commends Tim Heffernan for 'Butterflies in Iraq' and Matthew Gabriel for 'jesussaves82?.
The following finalists, along with a number of invited authors, will be published in the forthcoming anthology, Out of Place, edited by Kirsten Tranter and Linda Godfrey.
Congratulations to: 'A Hospital Birth' by Melissa Beit; 'Pilgrim's Dream' by Seabird Brooks; 'purple breeze' by Haider Catan; 'The Rains' by Christy Collins; 'Northern Rivers: a Gothic Tale' by Moya Costello; 'The broken house' by Charles D'Anastasia; 'a dish served' by Andrea Gawthorne; 'I always felt' by Robert Hannah; 'The Plot' by Ashley Haywood; 'Chuck Close' by Stephanie King; 'Messages' by Roberta Lowing; 'South' by Roberta Lowing; 'Wrong Path?' Stuart McGuckin; walked into a room by Trinity Morris; 'Amplification' by Venita Munir; 'Mimosa Pigra' by Bronwyn Shirley; 'On the hour' by Dorothy Simmons; 'A Wake' by Angela Smith; 'Volunteer' by Barnaby Smith; 'Gert by Sea' by Lisa Smithies; 'perfetto' by Gillian Telford; 'a long journey' by Katherine Temple; 'Home Design Spring Catalogue' by Bry Throssell; and 'The Lookout' by Sarah Vincent.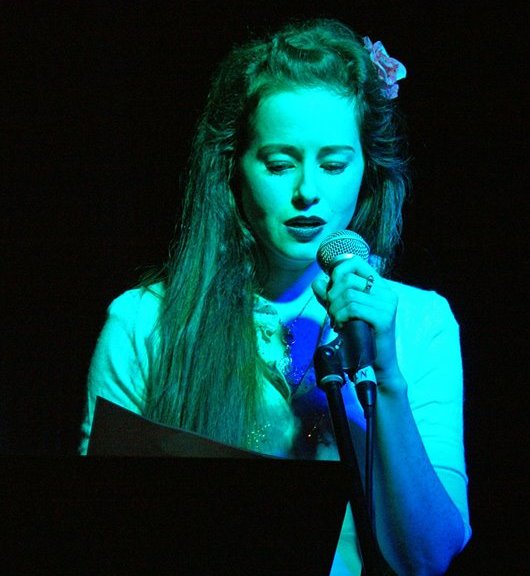 The first rule of Bookclub is …
Talk about Bookclub!
Spineless Wonders' Bookclub meets on Facebook every second Thursday of the month between 8 pm and 9 pm (Australian Eastern Standard Time).
The Bookclub is a place for readers and writers to chat about Australian short stories. It's a place to meet an author, ask questions or make comments about the story under discussion, about the writing process or whatever comes up in conversation. Best enjoyed with your favourite bevvy.
Each fortnight the Bookclub will be facilitated by our hand-picked hosts, who each have intimate knowledge of the work under discussion and in most cases we will be joined by the author. In the final session, we will be joined by actor, Lauren Neill (pictured), whose performance at our live show, Little Fictions, of Jude Bridge's piss-take of American imperialism, 'Cake Mistake', has been recorded for your listening pleasure.
Don't stress if you can't make the live chat because you can always drop by later to catch up on the discussion and leave your own comments. Sounds like your kind of thing? Excellent. Here's the Facebook page where you can '+ Join group'.
Don't have a Facebook account? You've just found a great reason to start one.
To kick off this first season of the year, we presented Patrick Lenton's A Man Made Entirely of Bats. Our host for the evening was Kathryn Moore, a freelance editor from Melbourne and self-confessed superhero comics fan who worked with Patrick on his collection. And Patrick was online – a great session!
For how it works and the current schedule, visit the Spineless Wonders website.

Depress-ant
Susan Sleepwriter wins our bumper book bounty for writing twenty words about 'What will your world to come look like on January 1?' Susan's micro story: 'Ants' nests of humans in collective denial. The tribal instinct divides and slices. There are only creatures in the mirror.'
This month's competition is to help us choose the artwork for the series of stories Michael McGirr Selects.
Graphic artist Elice Cheng worked on the series with the brief to create an ebook cover template that could be used for each of the twelve long stories selected in 2014's Carmel Bird Award.
Elice presented us with six alternative designs. Help us to decide which cover template to use and go in the running for one of three complimentary Spineless Wonders Bookclub subscriptions, which will include all twelve stories.
To enter, email with your choice of cover template (A,B, C. D, E or F) in the subject line.

'Quote' unquote
Mum says we started to die the day we threw the paper books away. The razing of the last libraries didn't even make the news. I had to be careful not to say 'so?' when she called to tell me. Before the mindfulness craze ended, a lot of money was made and the mindful knew it. They said that money was the problem, but it wasn't that.
 It took less than three generations of children online to wipe out the part of the brain that's hardwired for awe.
'Fix' by Leone Ross in The World to Come.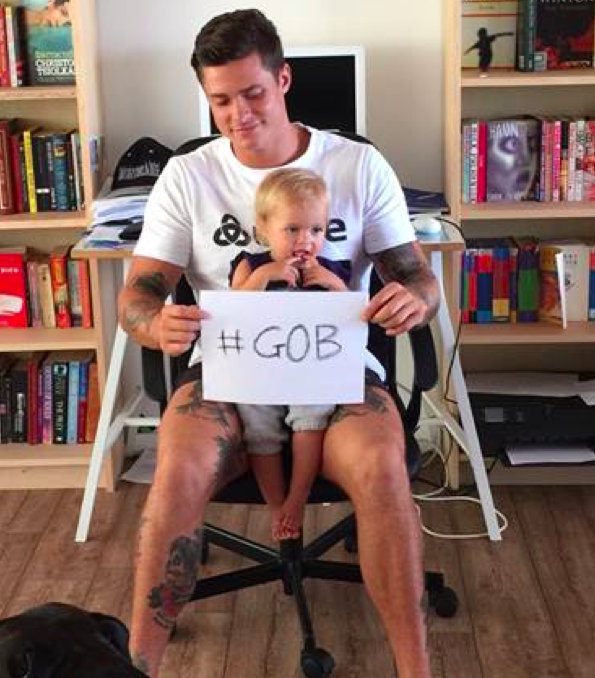 What are we reading?
As the Spineless Wonders authors and team members were heading off on the festive season break, we asked what they enjoyed reading in 2014 and what was on their reading list for the new year. You can read some of their responses here (and more on the website).
Nick Couldwell (who recruited some help in the Hashtag Give One Book campaign) said: I am looking forward to reading the short story collection Once You Break A Knuckle by D. W. Wilson. The most interesting story I've read this year would have to be either 'Made to Measure' by Tony Birch from his short story collection Father's Day or 'The Traveller' by Ryan O'Neill.
Ryan O'Neill: The most interesting story I've read this year is 'Ross Geller Man' from Patrick Lenton's collection A Man Made Entirely of Bats. It's the bizarre and hilarious story of a crime fighting David Schwimmer. Once read, never forgotten.
Linda Godfrey: The most interesting short story I have read this year, among many, I am nominating Dave Egger's 'The Alaska of Giants and Gods'. Crazy, random, absurdist, but it still made me smile days later.
Mark Smith: Anna Krien's 'Flicking The Flint' (Best Australian Stories 2014, Black Inc), Michelle Wright's 'Late Change' (Overland, Issue 217) and one by a new writer, Melanie Cheng, called 'Crazy Diamonds' (Encounters, Visible Ink 26).
Mark O'Flynn: The most amazing story I have read recently is 'The Dressmaker's Child', by William Trevor in his collection Cheating at Canasta. Fabulous.

Literary and ghostly allusions abound
Little Fictions kicked off with a very special line-up of readings on Monday February 9.
Playwright, director and all-round talented storyteller, Patrick Lenton, entertained the audience with his tale of a guy who turned into a rather nasty ginger cat each night.
We also had stories with lots of literary allusions — a man who has nailed his hand to a ceiling rafter with a nail gun wonders what Murakami would do (Alec Patric), Ali Jane Smith's young mother sees her world through Balzac's eyes and Mark O'Flynn tells the story of Dorothy Hewitt stuck in a small space while en route to receive an honorary doctorate.
We also had a ghost story (Chris Flynn) and a chilling story by Paddy O'Reilly of a woman trapped on a reality TV show. As always, there was a lucky door prize-winner (pictured), contributing to an entertaining night of great stories read by talented actors.