Description
---
Awards

***FINALIST in the 2022 NIB Mark & Evette Moran NIB Literary Awards***
Shortlisted for the Beverly International Prize for Literature 2022
@waverleycouncil #NibLit2022 #NibAward
---
Events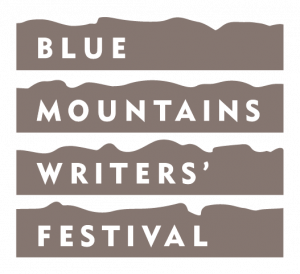 22 October 2023 | BLUE MTS WRITERS FESTIVAL
One-on-One Writer Conversations with Dr Carol Major 'The Book Whisperer', at the Blue Mountains Cultural Centre. Book a one-on-one 30-minute writing consultation. Find details here.
---
Praise
'Luminous…' —John Shand, Sydney Morning Herald

'She writes like a poet, using evocative imagery seemingly created from nothing much at all: Yellow daisies grow along the wall and inside it smells sweetly of drying clay (a description of the small cottage in France where she is writing her book). But beneath the telling of the tragic mother-daughter relationship also lies a feminist work both intimate and confronting in its courageous examination about the societal shaming of women.' —Susan Francis, The Compulsive Reader

'No ordinary memoir…that weaves together memory, history and lived experience. The writing is exquisite.' —Karen Viggers, The Canberra Times

'If you are a writer, one fascinating thing about this memoir is the way Major has used symbols to tell her story – old battlefields, crumbling houses, problems with personal relationships – and woven them together to provide background and substance to the narrative. The book is a superb example of how to use the devices of fiction to tell a non-fiction story. Read it and weep, both for the story and the beautiful storytelling.' —Linda Godfrey, Newtown Review of Books

'Not only does Major write about her longing to take her daughter, a writer and artist herself, to Paris, she wrote her memoir holed up in a region of France with a violent history. (Here) Major draws links between the trauma and violence of wars … and terminal illness … the comparable nature of respective 'battlefields'.' —A.B.M. Smith, Blue Mountains Gazette

'Read this book. It will break your heart, but your soul will be the richer for it. Carol Major takes us on a journey of unthinkable loss, and seamlessly weaves the personal into the fabric of the political, the larger historical picture. Her fierce honesty is shot through with a fearless wit. She never overwhelms; her reader can breathe and regroup. The writing is gold spun from the ashes of personal and collective sorrow – descriptions of nature and cities, interiors and people, that capture their truth, and their beauty. Some books change a reader. This is one of them.' —Vicki Laveau-Harvie, author of The Erratics, 2019 Stella Prize winner

'A superb and courageous work of art and heart. In this deeply affecting memoir, Major challenges the violent language of medicine against a backdrop of the heart-wrenching and fragile battleground of family. Suffused with honesty, vulnerability and poetic finesse, The Asparagus Wars compels us to endure the most challenging of both physical and emotional maladies with love, rather than resorting to waging war.' —Dr Leah Kaminsky, award-winning author of The Waiting Room and The Hollow Bones

'Palpable. That's the word to describe this memoir. Palpable. And weighted – not weighty or heavy, but weighted in the way that is sits on my heart like a frog might sit proverbially in my throat.' —Serial Reader excerpt
---
Listen
Now available as an audiobook. Listen to a sample:
Audiobook available on subscription platforms such as Audible or yours to keep via Spotify.
29 May 2023 | Carol Major on The Shit No One Tells You About Writing Podcast
This Bonus Episode has an incredibly emotional interview in which podcast host, Bianca Marais talks with Carol Major, author of the memoir The Asparagus Wars, about the difference between cerebral writing and visceral writing; the reliability of memory; the importance of being intentional; allowing the reader to become a part of the story; creating meaning for the reader (not just the memoirist); why people read memoirs; the journey of finding the meaning of your story while writing it; dealing with the potential fallout after publishing a memoir and writing with integrity.
Listen here.
In case you missed it: The Asparagus Wars Interview with Carol Major – Living Arts Canberra. Listen here.
---
Further Reading
Recommended as a text for senior high school students in the English Teacher's Association's magazine MetAphor, Issue 1, 2022, page 54.
Pip Williams listed the Asparagus Wars in the SMH list of Authors Favourite Books they had read in 2022
---
About the Author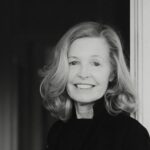 CAROL MAJOR was born in Scotland, grew up in Canada and now lives in the Blue Mountains of Australia where she provides mentoring services to authors at Varuna, Australia's National Writers House. She holds a doctorate degree in Creative Writing from the University of Technology, Sydney. Her latest novel in progress follows the search for a missing child.

Blog copyright © Justine Saidnam

Published by ES-Press, an imprint of Spineless Wonders
Distribution inquiries:
Our titles are distributed by NewSouth Books through Alliance Distribution Services:
Tel: 02 4390 1300
Email: adscs@alliancedist.com.au
www.newsouthbooks.com.au