Description
***Longlisted, 2022 NIB Mark & Evette Moran Literary Awards***
---
2022 Author Events – In Conversation with Carol Major
2 March – Berkelouw Books, Hornsby 6.30-8pm.
24 March – Berkelouw Books, Paddington 6.00-8pm
4 May – Chatswood Library. Register here.
2 June – Goulburn Library,  2pm – 3pm. Register here
---
Signed copies available from this page.
---
Audiobook available on subscription platforms such as Audible or yours to keep via Authors Direct.
A deeply moving memoir about the battles waged against terminal illness and a mother's struggle to comprehend the battlefield in its wake. While some family members wage war against her daughter's disease with natural therapies, and doctors fight on using the latest developments in medical science, she longs to take her daughter to Paris instead, the city that inspired the young woman's writing and art.
The Asparagus Wars asks questions about notions of victory at all costs. Shot through with fearless wit and resonant description, this story will break your heart but leave you richer for the experience.
'Read this book. It will break your heart, but your soul will be the richer for it. Carol Major takes us on a journey of unthinkable loss, and seamlessly weaves the personal into the fabric of the political, the larger historical picture. Her fierce honesty is shot through with a fearless wit. She never overwhelms; her reader can breathe and regroup. The writing is gold spun from the ashes of personal and collective sorrow – descriptions of nature and cities, interiors and people, that capture their truth, and their beauty. Some books change a reader. This is one of them.'
Vicki Laveau-Harvie, author of The Erratics, 2019 Stella Prize winner

'A superb and courageous work of art and heart. In this deeply affecting memoir, Major challenges the violent language of medicine against a backdrop of the heart-wrenching and fragile battleground of family. Suffused with honesty, vulnerability and poetic finesse, The Asparagus Wars compels us to endure the most challenging of both physical and emotional maladies with love, rather than resorting to waging war.'
Dr Leah Kaminsky, award-winning author of The Waiting Room and The Hollow Bones
Reviews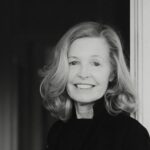 Carol Major was born in Scotland, grew up in Canada and finally settled in the Blue Mountains of Australia. Her short stories and poems have been published in Canadian and Australian journals.  She provides mentoring services to authors at Varuna, Australia's National Writers House.

Published by ES-Press, an imprint of Spineless Wonders