Actors reading shorts: pretty cool!
The first Little Fictions @ Knox Street (professional actors reading Spineless Wonders shorts at the Knox Street Bar in Sydney) on November 3 went off with lots of laughs and loud applause.
The stories we heard so wonderfully, cleverly and comically read by Alex Williams, Cait Harris (pictured centre), Eleni Schumacher (pictured left), Luke Carson and Lauren Hamilton Neill all came from Spineless Wonders books (Small Wonder, Writing to the Edge, The Great Unknown, Stoned Crows & Other Australian Icons, Flashing the Square, and The Glove Box and Other Stories).
It was pretty cool.
Stories read were: Shady Cosgrove's 'Call an Ambulance', Kate Andrew-Day's 'Rue La Grange', Kathy Charles' 'Baby's First Words', Caroline Reid's 'One Blue Eye', Erin Gough's 'William Shatner tries to save the Great Pocket Mouse', Angela Meyer's 'To and from your house', Michelle Wright's 'Taken', Joshua Maule's 'Given', Vivienne Plumb's 'Dangerous and Deep Undertow', Zoe Annabel Davies' 'Friday Night Fries and Saturday Sundaes' and Vivienne Plumb's 'Alternative Plan'.
Hereafter Little Fictions will be the second Monday of the month (not the first Monday as previously advised).
You don't have to live in Chippendale to come along. Everyone's welcome. You'll find us on the corner of Knox and Shepherd Streets, just off Broadway.
In the meantime, stay in touch with developments on the Little Fictions Facebook page.
If you don't live in Sydney or can't make it on the night, don't fret. Little Fiction recordings will be available as mp3s from the website so you will be able to enjoy the readings anytime, anywhere you like.
Photos from the night were taken by Michelle Garrett.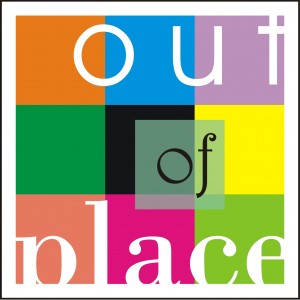 Just like a short story, only shorter
Entries are open for the 2015 joanne burns Micro-lit Award.
Screen-sized literature (up to 200 words of flash fiction, prose poem, dramatic monologue) on the theme Out of Place will be accepted until December 21. (Line poems will not be eligible.)
First prize will be $300, all entries will be considered for publication in the anthology Out of Place and selected entries will go on to be produced in audio form and/or videos to be screened at writers' festival events.
The competition judge, Kirsten Tranter, co-founder of the Stella Prize, is the author of the novels A Common Loss and The Legacy. She grew up in Sydney and now lives in the San Francisco Bay Area.
For entry details, see the Spineless Wonders website.
What's expected in 'flash fiction'? Gotham Writers warns that 'flash fiction doesn't give you the permission to skate by with an anecdote or a vignette. You still need to adhere to the demands of story: crafting character and conflict, increasing the intensity of tension, and building a story arc. It's still a short story — just shorter.'
For others, the definition is less rigid. The aim is for writing that is not just pithy but also edgy or quirky. In the best flash fiction, there is no spoon feeding; the reader is trusted to fill the gaps, to sit with unresolved endings and ambiguity. For some, like joanne burns, flash fiction is a close cousin to the prose poem, sharing its conciseness and breezy vernacular.
If you are looking for examples of fine micro-fiction, why not try Flashing the Square, Writing to the Edge, Stoned Crows & Other Australian Icons, or Small Wonders.

Summer reading
The world to come is everywhere; it is with us now.
In a recent interview on ABC Radio National's Books and Arts Daily, Nic Low, an author of Ngai Tahu and European descent who has just published his first collection of short stories, Arms Race (Text Publishing) argues that 89% of short fiction produced in Australia is middle class white angst and not really 'about anything'.
In a special blogpost for Spineless Wonders, Caitlin Wallace writes about The World To Come anthology and argues that the important themes and issues raised by its twenty-one authors challenge Low's critique.
'The stories in The World To Come, edited by Patrick West and Om Prakash Dwivedi, are most definitely about things – about issues and behaviours of concern to us here and now,' she says. 'Many of the stories carry warnings about our future, based on what writers see is already happening around them.'
Get a copy of The World to Come to start your summer reading here.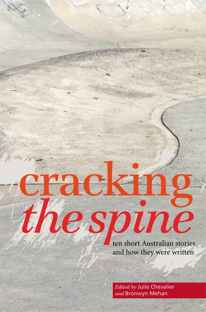 Give one book this Christmas!
Go on, GOB (give one book) — you know you want to. And what better book than Cracking the Spine: Ten Short Australian Stories and How They Were Written?
As Helen Elliott wrote for The Australian, 'Everyone who is interested in the depth, breadth, sophistication and vitality of writing today needs this slender little book on their desk.'
Comments during the Online Bookclub on September 11 included:
• 'Good Rubbish' by Andy Kissane was a beautifully touching story which lost nothing by being written by someone who didn't have first-hand knowledge. Research is a wonderful thing when combined with empathy.
• Patrick West's story 'Nhill' has such a sense of being in the moment — in the landscape — so I was fascinated to read (in 'Writing "Nhill": The Short Story as Still Life') of your visiting and revisiting your story over many years.
• I loved the one about driving the car, 'What I Didn't Put in My Speech' by Claire Aman. A mix of real and unreal, ordinary and extraordinary perfectly done.
• I love that Tony Birch, when describing his decision making for 'Cartography', says things like 'it was too easy and more than a little patronising' because I experience these same dilemmas in my own writing.
• Andy Kissane said he loved Michael Giacometti's gut wrenching story 'my abbr.d life' and his superb essay 'The Madness and the Method' about navigating the pitfalls of whitefellas writing stories that deal with Indigenous people. 'This is a story that is both ordinary and extraordinary. And such a beautifully written, honest essay.'
See reviewers' comments and where to buy the book at the Spineless Wonders website.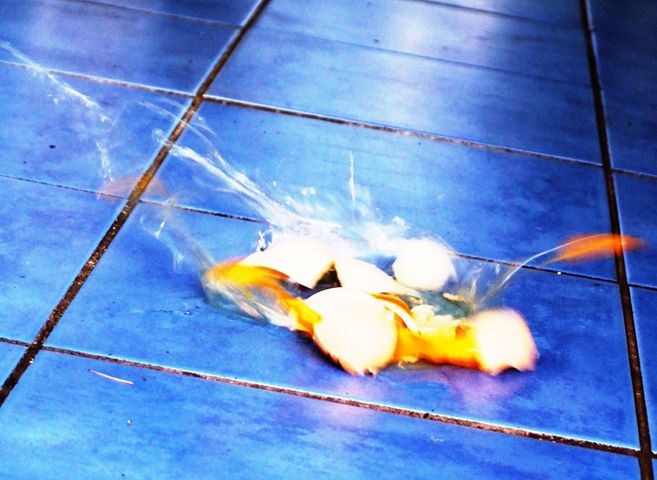 Which comes first, the chicken manure or the eggs?
Patrick Lenton (pictured top right enjoying a reading at Little Fictions @ Knox Street) also features in Cooking the Books, a new project of writer and editor Linda Godfrey.
Linda is finding food references in Spineless Wonders' stories, cooking them and posting them along with the writing on her Cooking the Books Facebook page. She hopes visitors are amused. In any case, Linda is having fun!
Patrick's piece, 'Phraseo-Rogue Editor', is published in Writing to the Edge:
Ha ha ha, the name is Phraseo – Rogue Editor. The rumours are true, I was the best editor the Grammar Council possessed, but then like two eggs, I was dropped for no reason ...
A recent post was inspired by one of Linda's own stories, 'Chicken manure is a perfume', from Flashing the Square:
I've made rose sorbet. Chosen pale roses that hint of peaches and honey for flavour and red-black ones for colour. Soaked out their fragrances and tints, composted the pale, damp, sludge of petals. Churned the liqueur into a vibrant, deep-pink snow.
I feed it to my friend.
Visit Cooking the Books to follow Linda's adventures. Check out the books to see if the stories have happy endings.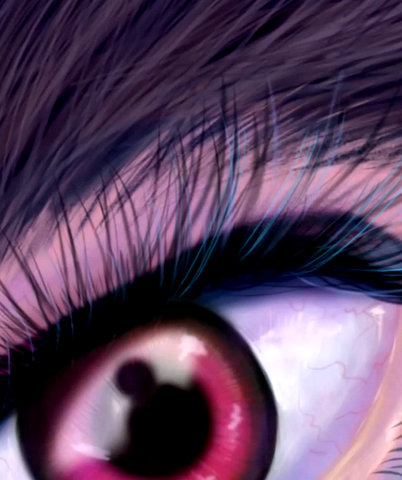 Win a copy of The World to Come!
'Here, science fiction mixes with fantasy, with realism in all its sub-genres, with speculative fiction, with the almost unclassifiable.'
The World to Come is an anthology of stories across a range of genres that will 'surprise, delight, enthrall and even horrify'. To go in the draw for two free copies of the ebook (valued at $9.99), watch the book trailer for The World To Come on the Spineless Wonders Facebook page and like and share it!
Open to Australian residents only. Competition ends November 30 and will be announced on the Spineless Wonders Facebook page. The winners will appear in December Sluglines. Full terms and conditions.
Winners of last month's competition, who told us which actor they would most like to read to them at bedtime, were:
Gabrielle Crook: Richard Roxburgh, 'cause you know Richard Roxburgh #voice #rake #australian;
Susan McCreery: Liam Neeson/Aslan can growl softly in my ear any day; and
Caterina Percival: Morgan Freeman, because everything he says with that voice sounds so profound. I'd love him to read Dr Seuss.

'Quote' unquote
'What happened to your pet rat?' he asked.
'It ran under the couch and all the other rats that live there killed it.'
Dean looked at the couch. It had an aura, he thought, of many things. He moved away from it. Apart from some newspapers, it was strewn with clothes, clean or dirty, he could not tell. Did they move? An open packet of ear-buds lay spilled on the floor. The shade about the light was full of dried moths. He made a sudden, executive decision to return to his own home with Bridie and make up a bed for her on the lounge.
From 'Bridie' in White Light by Mark O'Flynn.

Did you miss ... ?
• What Bronwyn Mehan's reading (Meanjin, October 20)? 'I realised in Vienna that I had been longing for this deeper level of analysis.'
• Bronwyn Mehan and Linda Godfrey at the Wollongong Writers' Festival? In the panel on short fiction, Linda said, 'Let's put flash fiction on ceilings above dentist chairs.' Panellist Jaquie Winn said, 'All power to small presses. Passion over profit.' On the panel, Arts in Isolation, Bronwyn talked about the risk of burnout in small arts organisations and the need to 'keep up your own artistic practice'.
• Sending your submission to Slinkies Under 30s? We're looking for writing that isn't afraid of trying stuff out. Submissions are still open.

Dates for your diary
November 20 - Online Bookclub, 'The Wild' Anna Trembath
November 29 - Bronwyn Mehan a panelist at NSW Writers Centre Digital DIY. Getting to Market: The ebook world from a publisher's perspective.
December 4 - Online Bookclub, 'Flat Daddy' Louise D'Arcy
December 18 - Online Bookclub, 'The Other Guy' Emilie Collyer
December 21 - Entries close for the 2015 joanne burns Micro-lit Award.