Small publisher finds major sponsor*
Spineless Wonders is thrilled to welcome its first major, commercial sponsor, Wilkie's Family Restaurant.
Independent publisher Bronwyn Mehan says the partnership with Wilkie's is a huge step forward for her fledlging company. 'An injection of funds is always welcome,' Mehan says, 'and Wilkie's should be commended for stepping up and investing in the future of the short Australian story.'
Wilkie's CEO, Bartholomew P. Crumbkin, says he is pleased to be able to lend a hand to a small, independent publisher like Spineless Wonders. 'Wilkies may be a household name these days,' says Crumbkin, 'but like so many other iconic Australian companies – R.M. Williams, Lowes and Dick Smith – we started off as a family business, just a sole trader with humble beginnings. We all have a story to tell – so, investing in a publishing company, well, it just makes good sense.'
Thanks to the support provided by the Wilkie's Family Restaurant Corporation, Spineless Wonders will be publishing some exciting new voices in 2016, including a collection of short fiction by Jon Steiner.
Also in the pipeline is Never Enough Bacon, a literary hybrid in the form of bush poetry/memoir collection by B. P. Crumbkin.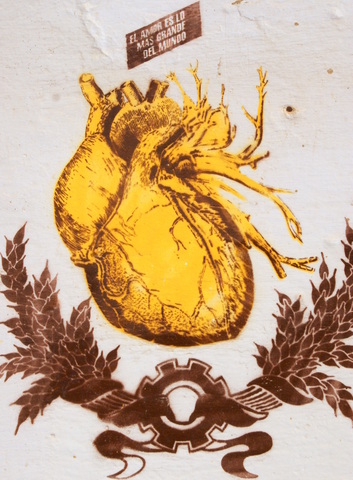 Celebrate with Lurv!
November 9 at Little Fictions is about 'Lurv' in all its permutations — real, imagined, gay, arranged, illicit, unrequited and bitter-sweet. The possibilities are endless in real life and, in the hothouse of Little Fictions @ Knox St Bar, you can experience it all.
This November Little Fictions will have been running at the Knox St Bar for 12 months. It's been an exciting ride.
With our first Sydney anniversary coming up, we thought we'd acknowledge our source, Spineless Wonders presents… the original live show, started by Caroline Reid in Adelaide three years ago.
Publisher Bron Mehan and playwright Caroline Reid first met when they were both living in Darwin and when the short story publishing company, Spineless Wonders was in its infancy.
When Caroline moved to Adelaide, she was keen to combine her directorial skills and her love of the short form so she decided to put on a show using professional actors reading Spineless Wonders short stories. It was a hit and Adelaide audiences flocked to hear the readings plus the live music.
Bron and Linda Godfrey went to the very last Adelaide performance of Spineless Wonders presents… in May, 2013. And it was there, in the fairy-light-strung beer garden of The Wheaty, that they uttered the fatal words, 'We must do this in Sydney!'
The first birthday bash, in November, will have a 90-minute set list, including Ceridwen Dovey's 'Midnight in Mozambique' from the 2015 Out of Place microlit anthology, Patrick Lenton's 'Sheila Discovers Magnetism' from A Man Made Entirely of Bats, Michelle Cahill's 'Chasing Nabokov' (Escape), Shady Cosgrove's 'After School', Caro Munro's 'The Arrangement' and Sean Wilson's 'Silver Fox' from Small Wonder, Angela Meyer's 'To and from your House', Cassandra Atherton's 'Rubbish', Ally Scale's 'I Do' and jenni nixon's 'Proposal' from Flashing The Square, Lynette Washington's 'The Swarm' from Stoned Crows & other Australian Icons and Alec Patric's 'Jiggling the Molecules' (The Rattler & other stories).
If you love short stories, if you love being read to, if you love love, if you love conviviality, if you love red velvet curtains, if you love intimate rooms, if you love good food and drink, you will love November's Lurv @ Little Fictions at the Knox St Bar on November 9, 7 pm. Bar opens 5 pm.

Little Fictions tackles the Gong
This past year has seen Little Fictions featured in the programs of the Sydney Writers Festival, Bondi Feast and Sydney Fringe.
We are thrilled to announce that we are having our first out-of-town show at the innovative Wollongong Writers Festival.
Our man-of-hats MC, Adam Norris, will be joined by Little Fictions' regular Ella Watson-Russell along with local South Coast actors to present an array of entertaining stories by Spineless Wonders' authors.
The list of authors whose work will be presented includes Sue McCreery, Ali Jane Smith, Tim Heffernan, Kathleen Bleakley, Elizabeth Hodgson, Linda Godfrey and Kate Liston Mills.
When and where: November 28, from 5 pm to 6 pm at Jane's, 1/40-42 Flinders Street, North Wollongong.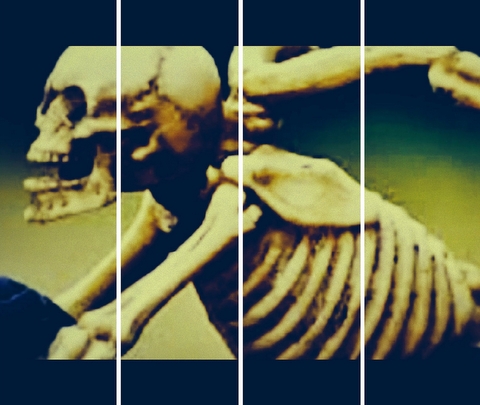 Ho, ho ... hmmm
December 14 Little Fictions is packed with 'Things that make you go hmmm …'
There'll be offbeat stories to make you smile, seriously weird stories and tales that will have you pondering the universe.
You'll hear such quirky tales as 'I Wanna Be Murakami' by Alec Patric (The Rattler & other stories), 'Loaded Dice' by Mark O'Flynn (White Light), 'Heaven is a Trading Floor' by Julie Koh (Capital Misfits), 'Chuck Close' by Stephanie King, 'jesussaves82' by Matthew Gabriel, 'Home Designs Spring Catalogue' by Bry Throssell and 'Afloat' by Richard Holt from Out of Place.
And we are thrilled that Caroline Reid will be with us!
This event will be an oasis from the usual Christmas hurly-burly and is guaranteed to be a welcome relief from the canned carols in the shopping malls.
But, if you are feeling festive, why not be a little different and hold your work's or your book club's Christmas party at Little Fictions?
There's great food, craft beer and cider, a wheel of cocktails and an amazing array of really good wines. Plus, with our live show, there will be something to do other than listen to Sarah cry about her affair with Jason in accounting, and there is no photocopier with which do something you'll regret later. Win-win.
See you there!

Ready to enthral?
Do you write fiction with strong dialogue and memorable characters? Stories that take off on flights of fancy as well as those that take a satirical or offbeat look at life? Writing that rings with truth and insight? Writing that will have an audience in stitches or close to tears?
Little Fictions is opening its doors to newly-minted submissions for its upcoming live shows. We are looking for previously unpublished works up to 1,000 words in the form of microfiction, microlit, dramatic monologues – in fact, any written form that will enthral a listening audience.
For FAQs, submission guidelines and conditions ... Next deadline: December 1.

Boxes ticked, from heart to fringe
September was blessed with not one but four sessions of Little Fictions @ the Knox St Bar. It was part of the celebrations of the sixth Sydney Fringe Festival, the largest independent arts festival in NSW.
The Sydney Fringe aims to encourage new audiences to experience the independent arts all over Sydney and Little Fictions @ Knox St Bar was one of over 300 productions in over 50 venues showcasing local artists.
Little Fictions @ The Knox St Bar presented four shows each featuring stories on the four different themes of comedy, Sydney stories, crime and the uncanny.
We did our best and ticked lots of Sydney Fringe boxes. Little Fictions is a cultural gem and our authors and actors, who work tirelessly on their craft, have made a significant contribution to the cultural heart of our city.

Help where it's needed
September also saw the introduction of fundraising for refugees at Little Fictions.
A Sydney Opera House-shaped moneybox was passed around during performances and patrons were encouraged to give spare change to help support refugees and asylum seekers by donating to Settlement Services International, a major not-for-profit humanitarian settlement organisation.
This will become a permanent part of the night at Little Fictions. Donations fund programs that make a huge difference in the lives of people in need.

Meet our Slinkies editors!
The second round of the 2015 Slinkies under-30s eSingles is almost complete and the editorial team has been working hard to ensure that each of the four manuscripts selected for publication is at its best.
The team (pictured above, left to right) consists of curator Emma Wortley and her assistant editors Jess Magrath, Sarah Ambrose and Emma Darragh. As you will see from the interviews below, each member of the team takes a slightly different approach when it comes to assessing and editing the Slinkies submissions.
EMMA WORTLEY, the Slinkies curator has a background in English academia and, as she currently works in a nine-to-five job, working on the Slinkies Under 30s eSingles is especially enjoyable for her.
Projects like these, she says, appeal to her curiosity about what is happening with young writers in Australia. Emma also facilitates the online Facebook book club, which showcases emerging authors. The hands-on approach appeals to Emma because she has an interest in seeing the different things readers get out of each story, and loves seeing authors engaging with keen readers.
When looking at submissions, Emma is most attracted to stories that are 'compelling', where she can emotionally invest in a main character. In particular, Emma is most drawn to striking imagery, a strong voice, and a reason to invest in the story.
JESS MAGRATH is currently completing a Graduate Certificate of Professional Writing (Editing) at the University of Canberra. Jess is a people person and believes that establishing positive working relationships and meaningful dialogue is the key to success.
Jess has a layered and flexible approach to editing, making sure she 'reads' the manuscript first – a much more personal approach – before taking up the 'blue pen' and switching to an editorial frame of mind. She prefers writing that leaves a strong impression from the start and that stays with her well after she is finished reading.
Jess is drawn to stories she can relate to and leans toward character-driven plots. For her, the initial subjective approach is important. 'It is the same reaction a reader has,' she says, 'and helps to see what works and what doesn't when it comes to editing.' For Jess, achieving the balance between a subjective and objective approach is vital. Also, 'confidentiality and attention to detail are fundamental.'
Hold the clichés
Poetic language mixed with vivid imagery really captures EMMA DARRAGH's attention when it comes to assessing a submission. Currently enrolled in the University of Wollongong studying Creating Writing and English Literature, Emma undertook an editing foundations subject and immediately fell in love. It was there that she learned how creative editing could be.
Emma loves original work devoid of clichés and stories with strong narration.
SARAH AMBROSE is currently undertaking a Masters of Publishing at USyd. She has worked in a plethora of jobs, including freelance editor, has been a serial volunteer with the Sydney Writers Festival, studied short editing courses and has interned for various publishers around Sydney.
Similar to Jess, Sarah initially approaches a manuscript with a subjective mind. For Sarah, vivid description is the key to compelling writing and she prefers to see the action rather than to be told about it. When it comes to editing, Sarah sees the relationship with the author as primary. She believes editors should always work to accommodate their author's wishes.
The four new Slinkies eSingles will be released in December 2015.

'Quote' unquote
My ma is a self-mutilating alcoholic. She was beautiful, Nanna says with a hint of a smile shaking her head, but wilful. I see it. Her slender emu legs, her sexy doggy dance, her don't-mess-with-me glare. Might be all you see is red hate-filled eyes, the stink of vomit and sweat and piss and meat embedded in her hair and skin, the ripped and stained dress, the obvious sorry scars, the soiled bandages of her head and forearm and foot. You see a wasted life in need of redemption … or another rock to the head; I see my ma.
'my abbr.d life' by Michael Giacometti, published in Cracking the Spine: Ten short stories and how they were written, Spineless Wonders, 2014.

Testing your remembering
September's competition winner is Bonny Westmore from Victoria who told us about an unexpected literary heartthrob.
Henry Rearden from Atlas Shrugged. He is self-made, ruthlessly driven and fiercely independent – and he fell in love despite himself.
Bonny wins a copy of My Hearts Are Your Hearts by Carmel Bird.
Thanks to all those who entered. This month, you can win a copy of 'Remembering Mardion' by Jessie Mitchell and 'Rent' by Anthony Lynch, which will be featured on the SW online bookclub. To win, tell us:
Who wrote Remembering Babylon: David Foster Wallace, David Malouf or David Williamson?

Dates for your diary
October 29 - Spineless Wonders online Bookclub: 'Remembering Mardion' by Jessie Mitchell, 8 pm.
November 9 - Little Fictions @ Knox St Bar, 'Lurv', cnr Knox & Shepherd Sts, Chippendale, 7 pm.
November 12 - Spineless Wonders online Bookclub: 'Rent' by Anthony Lynch, 8 pm.
November 28 - Little Fictions @ Wollongong Writers Festival, at Jane's, 1/40-42 Flinders St, North Wollongong, from 5 pm.
December 14 - Little Fictions @ Knox St Bar, 'Things that make you go Hmmm', cnr Knox & Shepherd Sts, Chippendale, 7 pm.
*Short story or tall tale, make of this what you will.