Little Fictions presents ... Late Night Library!
Little Fictions Productions is very proud to be presenting Season 1, 2017, of the City of Sydney's Late Night Library. We will present six different shows at events across town, from Kings Cross to Glebe.
Each show is free to the public but bookings are essential via Eventbrite.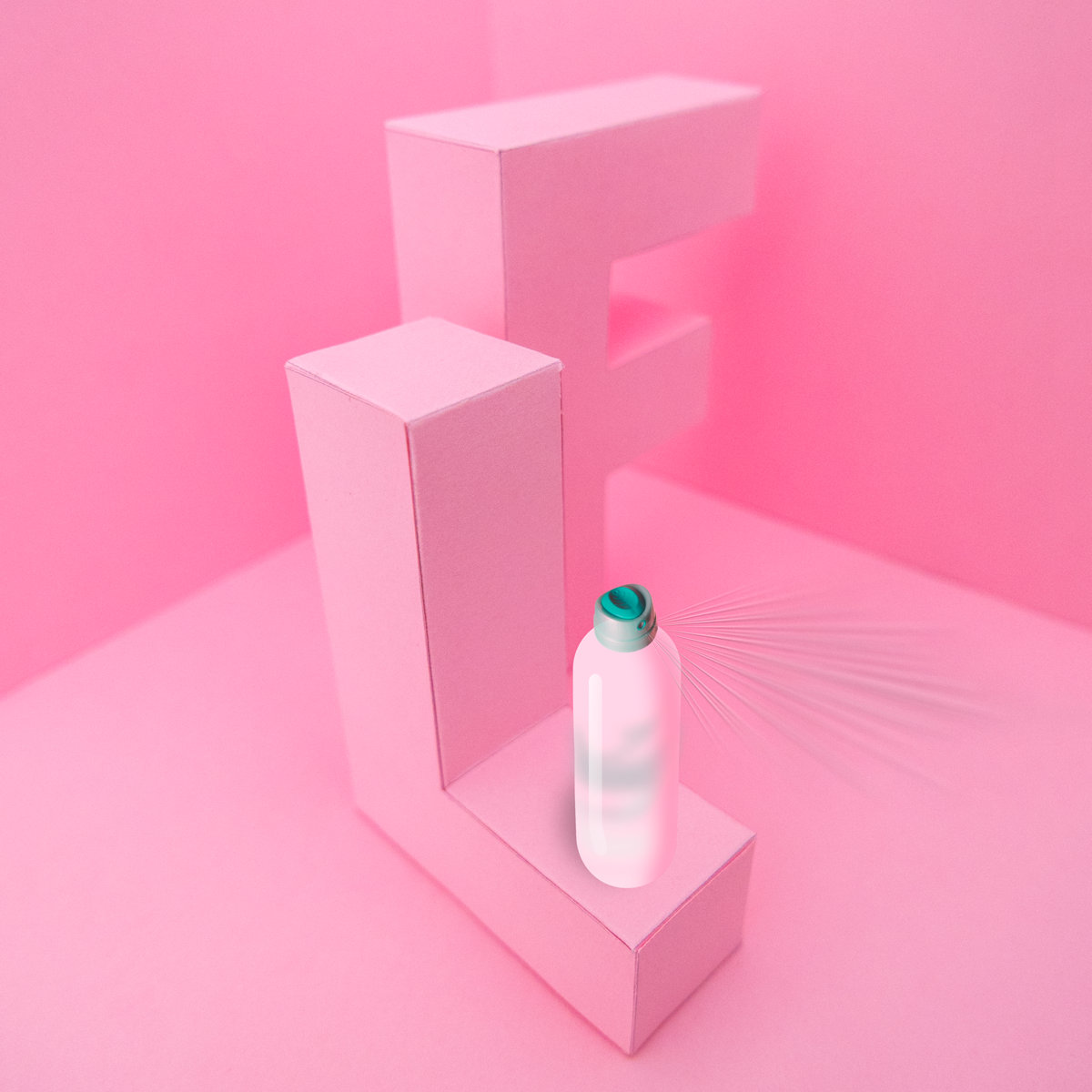 Vaginal Spray
presented by Little Fictions @ Late Night Library, Surry Hills
Vaginal Spray: feminist tales for women and men brings you stories of women who break away, women who stand their ground and women who stand by each other. A guy struggles to understand his girlfriend's head-shaving grief over the death of poet, Dorothy Porter. A young woman's life is derailed by her parish priest and a Newtown cyclist knits her pubic hair into a seat cover.
Join MC Monique Schafter (7.30 Report) for feminist fiction by Miles Franklin winner A.S. Patric and Patrick White Literary Award winner Carmel Bird as well as Wollongong microfictionist Susan McCreery and emerging Sydney writer Emma Rose Smith — performed by talented actors Eleni Schumacher, Adam Norris and Lauren Hamilton Neill.
Plus special guest, performance artist Alli Sebastian Wolf, creator of Glitoris, who will be bringing her groundbreaking installation along with iron-on replicas. A unique, informative and fun part of the evening's line-up.
Off The Page
presented by Little Fictions @ Late Night Library, Kings Cross
Join composer and broadcaster Julian Day for a mesmerising hour of multiplatform storytelling by actors, visual artists, filmmakers and musicians. Texts included are local Sydney stories straight out of Crown and Williams Street, Central and Circular Quay.
In 'The Most Beautiful Story in the World', Oliver Mol tells of migraines, Sydney's lockout laws, love and mental health. His performance will be accompanied by a slideshow of quirky images by Carla Uriarte and a haunting soundtrack.
Emerging artist Emily Twomey and emerging composers Thomas Ross and Vickie Tran have collaborated to produce a series of microlit videos and the premiere screening of these unique story-poem films at Off The Page will include actors Eleni Schumacher and Joel Horwood performing narrations accompanied by both pre-recorded and live sounds.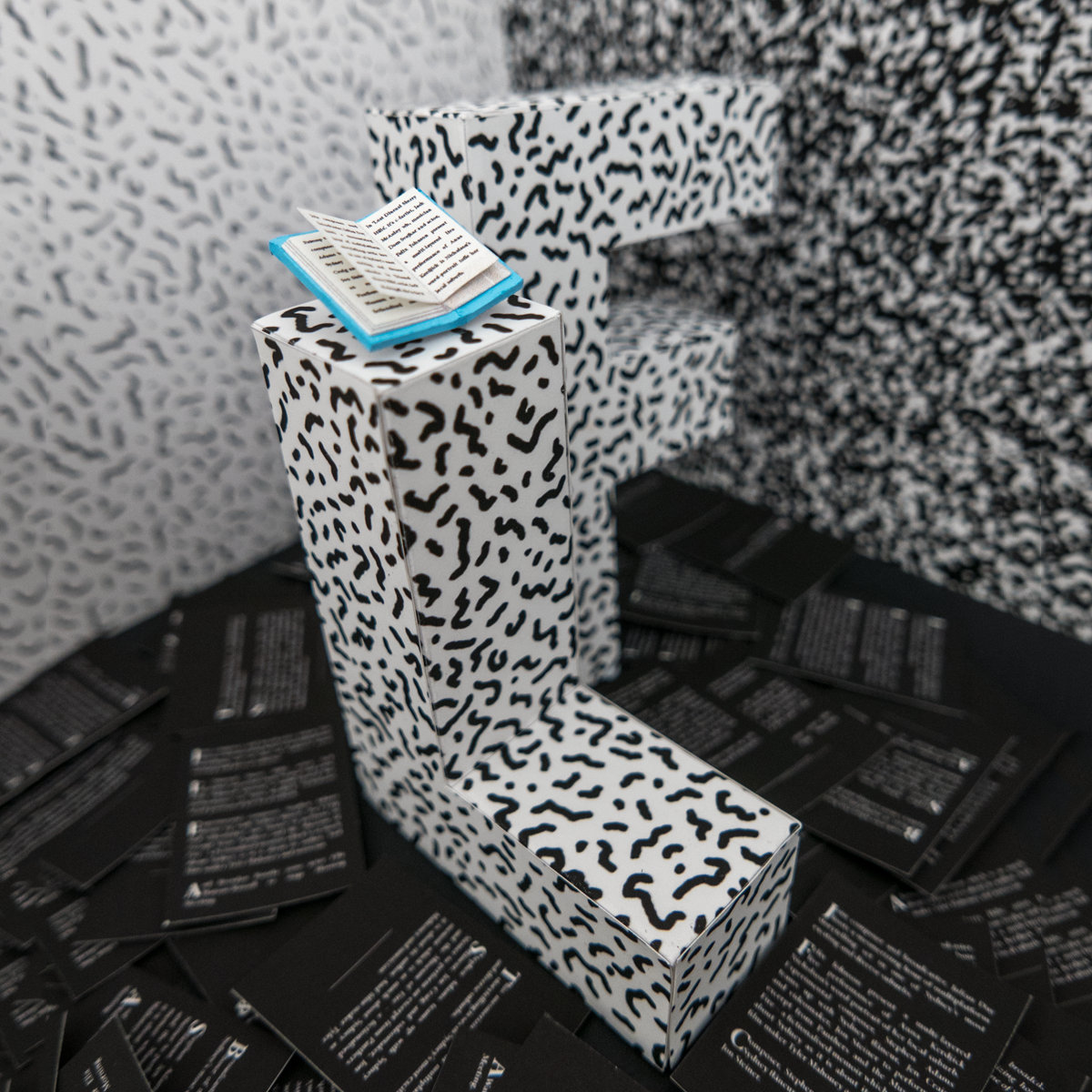 Off The Page
presented by Little Fictions @ Late Night Library, Surry Hills
Join composer and broadcaster Julian Day, who hosts a mesmerising hour of multiplatform storytelling set in one of Sydney's most exciting and diverse suburbs. Actors, authors, video and graphic artists and musicians come together to bring you a multimedia literary experience.
In 'Diurnal Slurry Hills', we present a multi-layered live performance of award-winning Sydney poet Anna Kerdjick Nicholson's word-portrait of her local suburb.
Experimental composer Stephen Adams teams up with Sydney flâneur Jen Craig and videomaker Jon Steiner to perform an excerpt from Panthers and the Museum of Fire — a fictionalised memoir that is as much about Sydney as it is about its author. And film-maker Tyler Mahoney and musician Brendan Bourke present 'Morning Meeting', a multimedia performance of Jon Steiner's satire in which kidnapping has become a start-up company — featuring captivating illustrations by award-winning graphic artist Zoe Sadokierski.
Oh Baby It's A Wild World
@ Late Night Library, Newtown
'It's hard to get by, just upon a smile', but comedian Jack Gow is going to give Cat Stevens' survival strategy a red-hot go. Join Jack and the talented Little Fictions team for a night of stories about how to grow up.
Got a deadbeat dad? Take Angela Argent's advice: hire a hotted up car, find a dusty country road and challenge him to a game of 'chicken'. Your teenager daughter doesn't exactly fit in — she prefers her new soccer-dyke Barbie doll to watching Australia's most eligible bachelor? Your son is an alien, totally out of step with his peers and you're not really convinced the Safe Schools Policy will fly? Relax. Shady Cosgrove and Patrick Lenton have hacks for the younger queer life.
At Little Fictions' Late Night Library, you'll get study tips from Kirsten Tranter's bot and hear about Jon Steiner's Shady Oaks where Baby Boomers age disgracefully.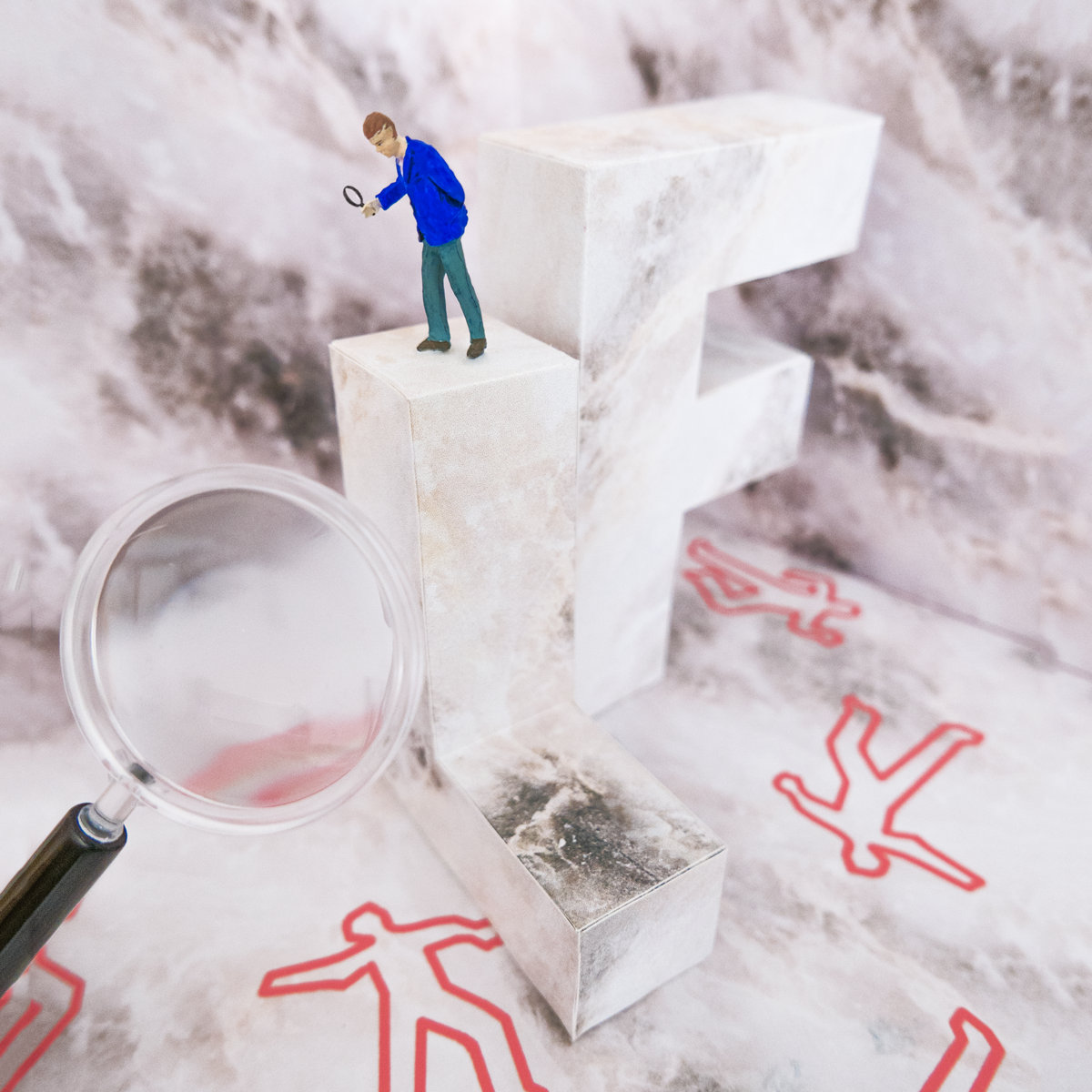 Crime Scenes
presented by Little Fictions @ Late Night Library, Haymarket
According to Cluedo, the library is an ideal place for a crime … Colonel Mustard with a candlestick blah blah blah. We agree. Only the Little Fictions' crime stories you'll hear won't be cosy whodunits.
Former prison teachers turned fictionists Mark O'Flynn and Julie Chevalier have written stories with a bird's-eye view of a restorative justice circle ('A Lovely Outing') and a prisoner's first day of release ('Meant').
Susan McCreery and Shady Cosgrove give bite-sized slices of crime in suburbia in 'Call the Ambulance', 'Outlet' and 'Disturbance', while Richard Holt's 'Bush Burial' will send chills down your spine. We'll play a few quick rounds of Exquisite Corpse to test our collective express-crime writing skills and then round off the evening with 'I Hate Crime Fiction', an old style radio play with a postmodern bent, written by anti-realist Melbourne spoken word performer Eddy Burger.
Hosted by noir aficionado Adam Norris and performed by Eleni Schumacher, Felix Johnson, Oscar Morphew and Lauren Hamilton Neill, this will be an engrossing and entertaining hour set in the mean streets of Haymarket.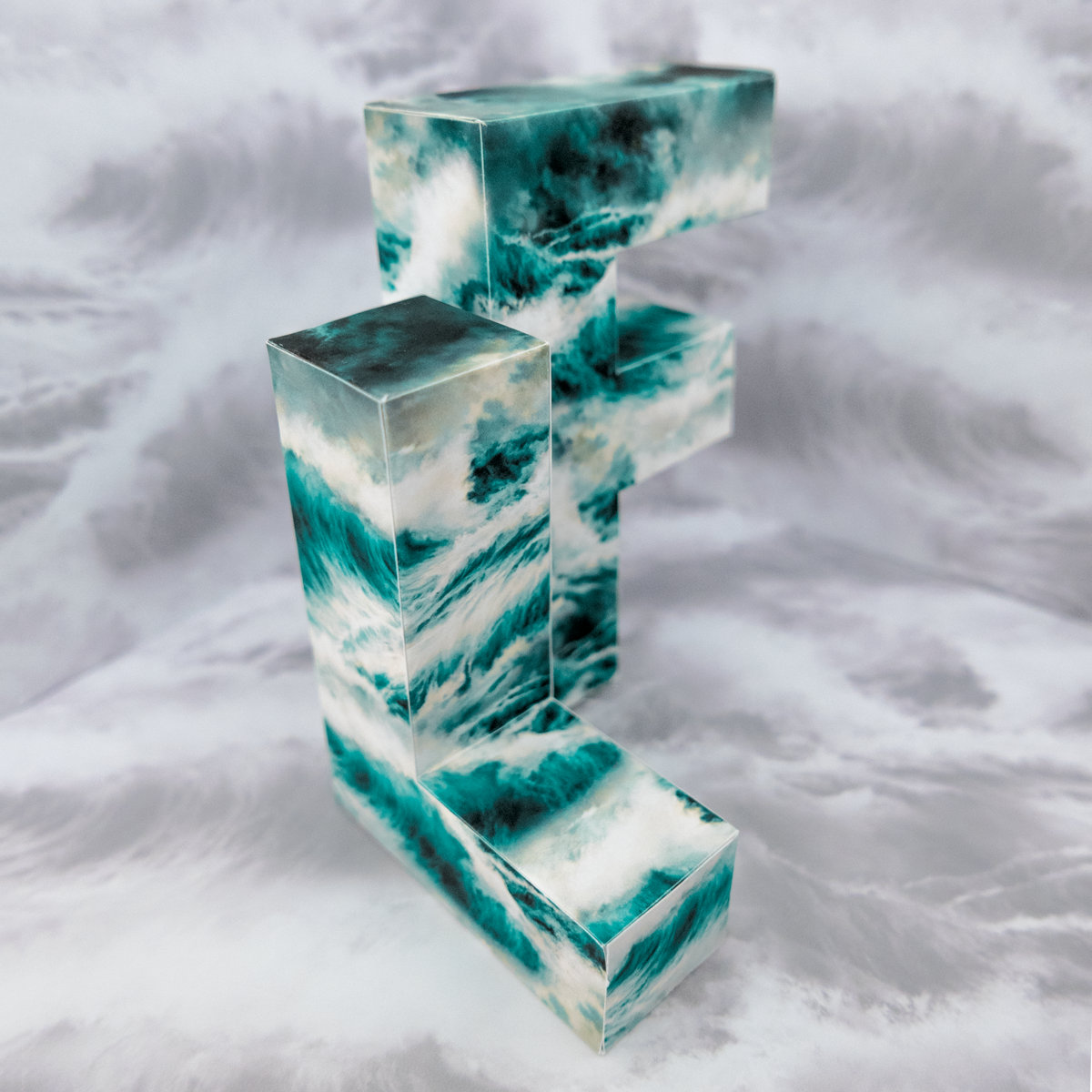 Dire Straits
presented by Little Fictions @ Late Night Library, Glebe
They really want this house but can they live with evicting the old lady? The professor's politically incorrect emails have the university in spin. Her ex turns up at Bunnings with the new, younger wife. Euthanasia, peer pressure and the challenges of choosing anything from eggs to partners … Little Fictions' Dire Straits presents tales of people stuck on the horns of some very recognisable and awkward contemporary dilemmas. And we'll be asking the audience to weigh in: Can you guess the outcome? What would you do?
Featuring short stories and microlit from five Australian authors, including 'Open for Inspection' by Jon Steiner (The Last Wilkie's and other stories), 'Hardware' by Susan McCreery (Loopholes), 'Something from the Old School' by Helen Richardson, 'The Alternative Plan ' by Vivienne Plumb (small wonder) and 'Salt' by Pierz Newton-John (Fault Lines).
Join MC Adam Norris and the talented actors Ella Watson-Russell, Joel Horwood and Lauren Hamilton Neill for this unique night of entertainment, where you'll be read to in the intimate atmosphere of the Glebe Library.
Event Details: 9-10pm May 18, 2017.
Illustrations by Paden Hunter.

Landmarks: little things lead to weighty awakenings
In her introduction to our new anthology, Landmarks, Editor Cassandra Atherton says:
Emily Dickinson wrote: 'If you take care of the small things, the big things take care of themselves. You can gain more control over your life by paying closer attention to the little things.'
Microliterature may appear unassuming on the page, taking up very little space and using fewer words than even short stories but, as a form, it opens out to embrace things bigger than itself. In this way, the small things in microliterature provide the foundation for the entire structure of the narrative.
The short form subverts its visual cues
Dickinson scholar Paul Hetherington best describes this when he argues that prose poems are 'TARDIS-like' in the way they 'reveal more than their actual size on the page would appear to allow'. The TARDIS is famous for being bigger on the inside — the interior much larger than its exterior —and, when used as a metaphor for microliterature, it demonstrates the way the short form subverts its visual cues by becoming larger as the reader wanders into the narrative.
Indeed, the microliterature in this anthology tackles the theme of Landmarks: critical or celebratory, watershed moments or turning points in history, culture or in relationships. It encourages thinking about literal landmarks and marks on the land(scape). In this way, this anthology could almost be viewed as an oxymoron: something small — 200 words or less — taking on a prominent feature, spectacle or marker as its narrative concern. However, far from setting up the writer for failure, it has resulted in rich and textured narratives that work with spaces and metaphors in unique and memorable ways.
Official launch, availability and origins explored
The microliterature here ranges across most short forms of writing that do not have line breaks: flash fiction, prose poetry, postcard fiction and nonfiction. Given the richness of form, the anthology has been arranged as a series of micro-flights that are placed in juxtaposition with each other. Instead of placing all the flash fiction together, all the light-hearted pieces together or all the pieces with historical landmarks together, the microliterature in this collection has been grouped in small numbers with a focus on colligation.
In this way, the writing in this anthology traverses areas from droughts, hunters, caring for elderly mothers and the burning of the Aboriginal flag to birthmarks, arms and even the desire to be Amelie. In this anthology the little things are coruscating moments that lead to variety of weighty awakenings.
Landmarks will be officially launched by joanne burns at the Newcastle Writers Festival, April 7-9, following a panel discussion with Evelyn Araluen, Patrick West and Tricia Dearborn and facilitated by Cassandra Atherton.
It will soon be available from your local bookshop or online retailer or by ordering directly from Spineless Wonders.
Over coming weeks, we will be posting interviews with Landmarks contributors in The Column, Spineless Wonders' blog. Compiled by assistant editor Taliesyn Gottlieb, these interviews explore the microlit form and the origins of the pieces that are published in the anthology.


Lots of LGBTQI+ love and clappos at Little Fictions on Valentine's Day
By Jordan Meek
Little Fictions kicked off its 2017 season with a bang! With the first show landing on Valentine's Day, Little Fictions showcased stories written by and for persons who identified as LGBTQI+ and their advocates.
The MC for the night was openly queer Hayley Dinnison, who was an absolute delight. Her personality shone through as she encouraged the audience to participate in a consenting group date night. This analogy worked well, being suited for Valentine's Day, and bought about laughter and unity within the audience.
Hayley is a typical Australian girl who spurted out 'bloody' at any given chance and created a new catchphrase: 'Give 'em some clappos'. She kept the audience engaged by revealing personal stories of her own experiences as a person who identifies as queer.
The quality of the stories combined with the quality of actors made for an empowering, hilarious and emotional show. A few standouts moments included Mark Dessaix's reading of 'Asexual Gelatinous Blobs' written by Harry Kolotas, Kurt Pimblett's reading of Marian Matta's 'Danny Boy' and Erin Gough reading her own stories.
Harry's story follows the life of a queer male, starting from six years of age. In the audience with Harry was his son — whom the story is about — hearing it for the first time. The story was Harry's way of expressing his own perspective and understanding of his son. He spoke about the opportunity to come to the live show and listen to life experiences within his son's community that he previously had not heard.
Marian and her husband travelled up by car from Melbourne in order to see 'Danny Boy' read by Kurt Pimblett. Kurt did not disappoint. As a queer non-binary trans male — who identifies as 'they' — Kurt perfectly rendered the emotional story of Danny coming to terms with who he identifies with inside.
Erin Gough read two fantastic pieces. Both were witty, charming and comedic, with a pinch of queer romance. Erin does a great Canadian accent which shone through during her rendition of 'William Shatner Vows to Save the Great Basin Pocket Mouse', which depicts an Australian-Canadian rivalry that is tussled out in the bedroom. Her second piece was an extract from her queer young adult novel The Flywheel, which depicts first love and an unlikely pairing between two female high school students.
Queer Fictions not only highlighted the wonderful talent of Australian authors and actors but also collaborated with Inner City Legal Centre, which specialises in providing free legal counsel for LGBTQI+ community members. Sue Bowery — a volunteer solicitor and former board member — attended the event and addressed the audience. If you need legal help, advice or would like to make a donation, please call: 9332 1966 or visit their website or Facebook.
Little Fictions returns to the Knox Street Bar on Tuesday March 14 for FOOT LOCKER — stories from the wide world of sport. We bet you'll love it.

We're #storybombing #nwf17
Spineless Wonders is thrilled to be taking part again in the Newcastle Writers Festival, one of Australia's most exciting regional literary events.
As well as presenting a panel discussion on the short form and launching our latest publication, we will also be presenting our first weekend-long #storybombing event.
#storybombing is a range of multiplatform, immersive experiences created by our team of installation artists, performers, videographers and audio engineers aimed at taking Spineless Wonders' stories from the page to the general public in surprising and diverting ways. #storybombing activities range from ephemeral low-tech forms such as a line of text written by hand onto a mirror using lipstick through to smart phone apps that enable inanimate objects to speak.
For more details about #storybombingnwf17, check out the Newcastle Writers Festival website.


Call-out: Writing Down Newtown
Spineless Wonders is looking for new writing set in and around the suburb of Newtown. These stories may be from a real or imagined past, a fictitious present or a speculative Newtown from far away or from the no-too-distant future.
Submissions may be prose in any genre, from microfiction, creative nonfiction to dramatic monologue or prose poem. Your piece of writing should be suitable for performance and run in length from 200 to 1500 words.
What is this for?
Suitable pieces selected from this call-out will be included in upcoming Little Fictions performances on May 1, 2017, to launch the Newtown ArtSeat exhibition designed by Daniel Lethlean Higson.
Featuring text by local author Emma Rose Smith, Daniel's interactive ArtSeat mural will be on display from May to July, 2017. The Newtown ArtSeat is an Inner West Council initiative aimed at presenting innovative cultural expression.
Little Fictions presents short Australian stories performed on stage by Sydney actors. Thanks to a Copyright Australia Cultural Fund Grant, Little Fictions Productions will be able to pay each author a modest remuneration for the use of their work. Copyright will remain with the author.
What next?
If you have a suitable piece or pieces you can submit them via this Submission Manager link.
Entry is free and you can submit as many pieces as you like. We have two categories: one for submissions up to 200 words; the other a maximum of 1500 words.
Submissions will be selected by a panel convened by Little Fictions' curator and Spineless Wonders publisher, Bronwyn Mehan. Successful submissions will be performed by Little Fictions actors at the Newtown Neighbourhood Centre forecourt and at Corridor Bar, 153a King Street, Newtown.
If you have any queries, please contact info@shortaustralianstories.com.au.
Closing date for contributions is March 1 but, if you can submit something earlier, that would be brilliant.
SUPPORTED BY
Inner West Council
Copyright Australia Cultural Fund
Corridor Bar, Newtown

Little Fictions @ Newcastle Fringe
What better way to spend a night than in the company of friends, enjoying great Australian short stories performed by talented actors!
Little Fictions, an evening of actors reading short Australian stories will present three different shows at the 2017 Newcastle Fringe Festival.
Each one-hour performance will showcase the 'best of' performances from the monthly Little Fictions held in Sydney's Knox Street Bar.
Hosted by arts journalist and presenter, MC Adam Norris, the shows feature stories read by Sydney and Newcastle actors Eleni Schumacher, Joel Horwood and Janet Gillam, all with a range of recent stage, film and television experience. As well as featuring authors from all across Australia, the shows will include work by local authors.
Vaginal Spray: feminist tales for women and men
Friday March 24, 9pm
A guy struggles to understand his girlfriend's head-shaving grief over the death of poet Dorothy Porter. A renegade chapter of the Country Women's Association fights the good fight against cultural imperialism and a woman knits her pubic hair into a bicycle seat cover.
Vaginal Spray stories are about women who break away, women who stand their ground and women who stand by each other.
The Great Unknown: stories from the Twilight Zone Down Under
Saturday March 25, 7.30pm
If you are a fan of stories inspired by the 'fifth dimension' where inexplicable things happen, then you are in for treat.
In Patrick Lenton's 'Other Worlds', a reader's obsession with a fantasy author turns ugly. Melbourne author, Alex Cothren imagines a world in the not-too-distant future where people seek a cure for compassion fatigue. Wollongong author Shady Cosgrove finds a mysterious gathering of white goods on her lawn and Ryan O'Neill uncovers a Novocastrian horror story.
War, What Is It Good For?
Sunday March 26, 4.30pm
We take an unflinching look at wars, past and present. Melbourne writer Charles D'Anastasi tells of a bereaved husband wandering a bombed-out building wearing some of his wife's clothes. It could be WW2 London or Berlin. Or modern-day Syria or Iraq. Newcastle author Amanda Berry shows the lasting impact of war on a veteran while The Age Short Story winner Louise D'Arcy gives a 3D picture of what life is like for those left at home in 'Flat Daddy'.
These are stories about the human condition, so they can be wry and sometimes even laugh out loud. Sydney music journalist Harry Kolotas depicts a farcical face-off on the streets of contemporary Greece, which harks back to antiquity. And Ryan O'Neill's clever and funny 'My English Homework' relates a feisty female refugee's story entirely through ESL exercises.

'Quote' unquote
The woman on the balcony above was reeling in her yappy dog in its ridiculous little basket. Her eyes moved up to the apartment across the courtyard. Heck, there he was at the window — the photographer with the broken leg and fashion-plate girlfriend with nothing better to do than spy on his neighbours. She switched off the lamp and lit a cigarette. When would this heat break?
'Rear Window' by Susan McCreery, published in Loopholes, 2016.
Competition
Congratulations to Emma Jones of Ambarvale, NSW, and Racheal Mead, Adelaide! Both have won a Pilot Diary for Writers to help them achieve their 2017 writing goals.
The prize for this month's competition is a copy of Landmarks. To win, just email a snap of one your favourite local landmarks.
Dates for your diary
March 1 - Closing date for the Call-out: Writing Down Newtown.
March 9 - Vaginal Spray: feminist tales, Little Fictions @ Late Night Library, Surry Hills.
March 14 - Little Fictions @ Knox Street Bar: Foot Locker, 7-10pm.
March 24-26 - Little Fictions @ Newcastle Fringe.
March 30 - Off The Page, Little Fictions @ Late Night Library, Kings Cross.