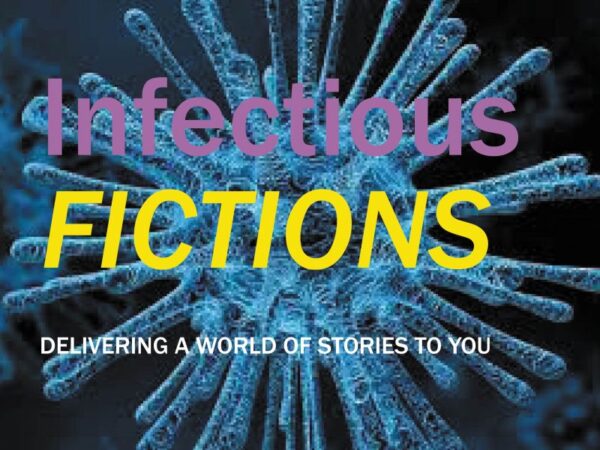 Editor's Note
Introducing: Infectious Fictions
Like many literary arts organisations, Spineless Wonders is saddened by the cancellation of upcoming events such as the Newcastle and Sydney Writers Festivals due to the threats such gatherings pose to the spread of Coronavirus. We are disappointed that we will be unable to participate in the planned panel discussions, to stage our #storybombing events and live performances. But we fully support these important measures taken by the organisers and sympathise with them and all of the other arts workers impacted by the cancellations.
At Spineless Wonders, we also know that art and culture are crucial to a healthy society, so that's why we have created Infectious Fictions, to do our bit to ensure that contemporary Australian culture is not lost in these pandemic times by providing a daily dose of great Australian stories to innoculate against the boredom of enforced isolation.
Find out more: https://shortaustralianstories.com.au/infectious-fictions/

Stay safe everyone,
Bronwyn Mehan
Publisher | Curator | Producer

joanne burns Microlit Award winners announced
For the fourth year running, the Newcastle Writers Festival has co-sponsored a literary award with Spineless Wonders. The joanne burns Microlit Award offers cash prizes and publication for the most outstanding writing under 200 words on a set theme judged by Melbourne academic and author, Cassandra Atherton.
We have great pleasure in announcing the names of the winning entries of the National and Hunter categories of the NWF/joanne burns Microlit Award.
The National winner is Sydney-based writer, K.A. REES for her piece 'No White M &Ms' which is a reflection on the legacies of colonisation in Australia. Ms Rees receives a cash prize of $300.
The Hunter winner is SHAYNAH ANDREWS for 'The Ocean Has Made Promises', a very relevant piece set in Stockton. Shaynah receives a cash prize of $300.
Scars anthology on-sale now
While we will be unable to launch the Scars anthology at Newcastle Writers Festival due to Coronavirus concerns, you can still safely read these incredible stories from your own home (and stave off the boredom brought on by self-isolation!).
The theme of the 2019 joanne burns Microlit Award was 'Scars'.
The finalists K.A. Rees and Shaynah Andrews are published along with some of Australia's finest short-form writers in an anthology of that name which is now available in the Spineless Wonders' shop.
'In this dynamic and absorbing collection, the subject of scars is approached from numerous points of view, including bodily scars, psychological scars, historical scars and scars on the landscape. These terse, experimental pieces embrace an impressively wide range of genres from allegory to satire, and traverse a dizzying array of environments, from the domestic to outer space. A most enjoyable read, extremely relevant to contemporary Australia.' -

renowned experimental author, Hazel Smith.

Microflix Hackathon workshops
The Joynton Avenue Creative Centre is hosting an unmissable short film hackathon for three days only. Guided by seven mentors, each with years of experience within the filmmaking and screenwriting industries, participants will learn all the fundamentals of storytelling through film.
Each stage in the filmmaking process will be manoeuvred through so that by the end of the three days you'll have a polished, award-worthy short film that might just ignite a newfound passion for phone-shot film.
After the huge success of the first hackathon event, you won't want to miss your opportunity to get involved.
This event has been postponed due to Coronavirus, but keep an eye on our Facebook and Instagram pages to stay updated.
Don't forget you can submit short films for Microflix 2020 up until August 1. Find out more.
Siarad short fiction collection now available under Spineless Wonders' new imprint: ESPRESS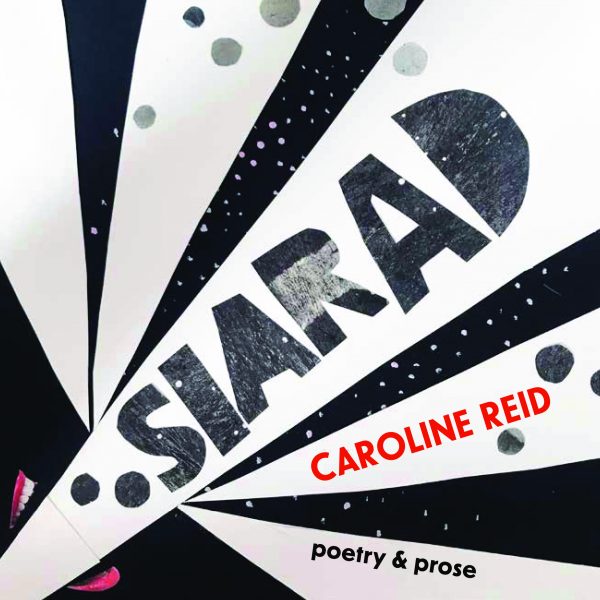 Following the launch on March 2nd at Sparkke at the Whitmore, we are excited to announce our new publication Siarad by Caroline Reid. The collection of spoken word, prose poetry and microfiction speaks to the memories and emotions that move us through decades, continents and cultures. A truly incredible writer, Caroline has repeatedly been a finalist in the Australian Poetry Slam and has a play, Prayer to an Iron God, published by Currency Press.Being no stranger to mixing and moving across genre and form, Caroline has seamlessly blended the internal and external expressions of literature into one compelling collection in Siarad.
'The word Siarad means 'to talk' in Welsh so celebrating this book echoes the traditions of this place and the people who refused to cede it, not just through celebrating stories but also through the performance of storytelling.' – Rachel Mead
Rachael Mead launched the book alongside readings by Emma Beech and author Caroline Read, with beverages and books on hand for purchase. If you missed out on purchasing one on the night, grab one while they're still hot on the Spineless Wonders shop.
Praise for Siarad –
'Psychedelic. Startling. Alive. This book takes you to places you never imagined you'd go, and some places you've already been, but thought you were alone when you were there. Caroline Reid is a fellow traveller in a chaotic world. She tells a woman's story, but it is the story of us all.'
—Donna Ward, She I Dare Not Name: A Spinster's Meditations on Life.
The New Imprint from Spineless Wonders
We're excited to announce that Spineless Wonders has launched ES-PRESS, the new imprint specialising in curated editions of poetry, fiction and creative non-fiction which aim to provoke, inspire and entertain as well as non-fiction books dealing with issues in contemporary Australian life.
Our first publications under the imprint for fiction is Siarad by Caroline Reid, with more exciting works to come soon.

Little Fictions on Air farewells Ella
We wave a loving goodbye to our brilliant Ella Watson-Russell who is leaving Little Fictions on Air after our recent Women's Lives Episode. But as we fondly farewell our invisible, ear-phone friend from the past year and a half, we eagerly welcome our new host, author Kate Liston-Mills. The show will be getting a bit of a re-vamp with the changeover, and with Caddie Hanssen joining Bronwyn Mehan as Assistant Producer the show couldn't be in safer hands.
Kate works as a freelance and fiction writer and tutor. She published her short fiction collection The Waterfowl Are Drunk – series of funny and heart-warming short stories set her hometown, Pambula – with Spineless Wonders in 2016. We're so excited to have her on the team!
Check out our past episodes on the 2RPH site and other community radio stations!

Little Fictions supports WIRES
(Image by Bettina Kaiser Art & Design)
Little Fictions: Year of the Rat, was proud to support WIRES wildlife rescue.
The recent devastating bushfires took the lives of an estimated 500 million Australian wildlife since September. Entire species are now threatened with extinction, and Australia already has the highest rate of native extinction in the world.
If you are able, please donate to help our little furry friends, and do what you can to raise awareness of this climate emergency.
WIRES Australia: https://www.wires.org.au/
Giveaway
To win a copy of this year's anthology of Australian microliterature SCARS edited by Cassandra Atherton, tell us in 25 words or less – what are the scars that shape your world and why do they?
Email your answer to info@shortaustralianstories.com.au
Last month's winning entry:
What was the best gift you've ever received?
The gift of time.
Lazy summer daydreaming, the hammock swaying to the rhythm of no boss's clock.
Only wine o'clock's internal chimes.
It's holiday time, my time, at last.
Antoinette Bauer
Antoinette receives a three-pack ebook collection from the winners of the Carmel Bird Digital Literary Award, 2019.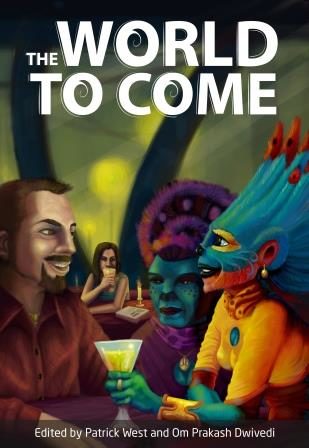 'Quote' unquote
"Our elected village and regional representatives are able to virtually attend distant conferences in ways that are similar, but of course not identical, to actual attendance. If they wish to go sightseeing, they can also do that virtually with a strong feeling of being truly there. Although they will not have the same experience as someone who actually visits and is fully present in a place, we believe their experience is as satisfying as the way people travelled in your time.
People who live distantly are able to develop strong friendships through communications media and can even make love virtually, if they wish. Of course, we realise and honour the fact that couples often form strong bonds. If two people develop a deep relationship apart, they are free to live together, but do so with the understanding that at least one of them will rarely visit their family and home community. That is the reality of our world at this time."
From The World to Come: Preface to a Selected History of the Twenty-First Century, by Lucy Greenwood.

Dates for your diary
Catch Little Fictions on Air (LFOA) every fortnight where all good podcasts are found. LFOA also airs live every Monday fortnight on 2RPH radio at 3pm.
Catch Infectious Fictions every day when you subscribe to our blog feed.
1st August - Submissions for Microflix 2020 deadline
This month's Sluglines was prepared by Hannah Oakshott and Bridgette Sulicich.