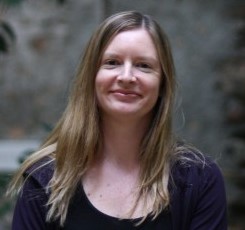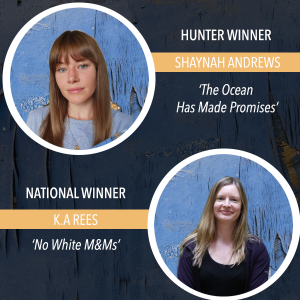 Writers KA Rees and Shaynah Andrews have each been awarded prizes in the joanne burns Microlit Award for their reflections on the theme of 'scars'. The joanne burns Microlit Award is co-hosted by publisher Spineless Wonders and the Newcastle Writers Festival.
Rees has won the national category of the NWF/joanne burns Microlit Award for 'No White M&Ms', a prose poem about the legacy of colonisation in Australia and Shaynah Andrews has won the Hunter Region category for 'The Ocean Has Made Promises' which is set in the Newcastle' seaside suburb of Stockton. Both writers receive a cash prize of $300 and publication in the forthcoming publication, Scars, edited by Cassandra Atherton.
KA Rees writes poetry and short fiction. In 2012, she was the Café Poet in Residence at the State Library of NSW. She was shortlisted for the 2016 Judith Wright Poetry Prize and was the recipient of the 2017 Barry Hannah Prize in Fiction. In 2019, Rees was awarded a Varuna Fellowship for her short story manuscript. Shaynah Andrews is a Creative Writing PhD student at the University of Newcastle, researching and writing about place in fiction. She won the 2018 Newcastle Short Story Award, and is currently working on a collection of short stories set in Stockton.
Both winners were announced by festival director, Rosemarie Milsom at the launch of the 2020 Newcastle Writers Festival prog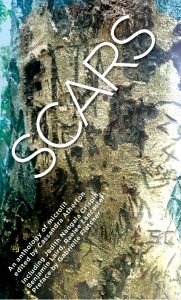 ram held this week at The Playhouse in Newcastle. The winners will receive their prizes at an award ceremony held during the festival in April where the anthology Scars will be launched by ACT writer and academic, Paul Hetherington.
Established in 2011, the joanne burns Award is an annual competition dedicated to nurturing, rewarding and showcasing high quality microliterature up to 200 words in length by Australian writers. Since 2016, the Newcastle Writers Festival has sponsored the local category of the award, regularly programmed panel discussions of the microlit form and hosted the launch of the annual Spineless Wonders' microlit anthology.
The publication Scars features authors Judith Nangala Crispin, Sam Wagan Watson and Jessica Wilkinson as well as finalists from the NWF/joanne burns Microlit Award.  The production of this publication has been assisted by the Australian Government through the Australia Council.