Description
Dealing with death is always hard, and it's even harder for an atheist not entirely at home with his cultural roots who finds himself attending a traditional Jewish funeral for a family member.
About The Author: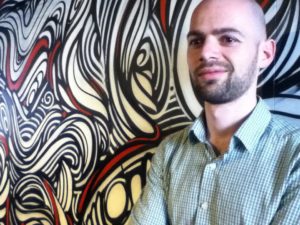 Laurence Levy-Atkinson is a writer and poet based in Melbourne, Australia. His work usually explores themes of identity, culture and history and can be found in Poetica Magazine, A Quiet Courage and 101 Words, among others.
Author interview here
About the Slinkies series:
Slinkies is a digital platform for new and emerging writers under 30. To read more great Slinkies, browse the online store on this website. To submit a story, check out the Slinkies tab on our Homepage. Slinkies cover designs are by Finbah Neill.