Description
'Jaxon strode over to Arnold, his mouth set, and stuck out his hand. Arnold had wanted to hug him but couldn't manage it, only had the chance to throw in a pat on his upper arm and ask stupidly how he was doing.'
Set in northern Australia, this is a sensitive portrayal of masculinity, father and relations and memory.
About The Author: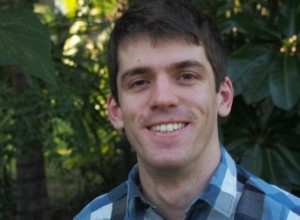 Jarryd Luke has a PhD in creative writing from the Queensland University of Technology. In 2011 he was shortlisted in the QUT Postgraduate Writing Prize and the State Library of Queensland Young Writers Award. His manuscript was shortlisted in the Emerging Author category of the 2013 Queensland Literary Awards. He's been published in The Lifted Brow, TEXT, M/C Journal, LiNQ, Rex and The Sleepers Almanac.
Author interview here.
About the Slinkies series:
Slinkies is a digital platform for new and emerging writers under 30. To read more great Slinkies, browse the online store on this website. To submit a story, check out the Slinkies tab on our Homepage. Slinkies cover designs are by Finbah Neill.