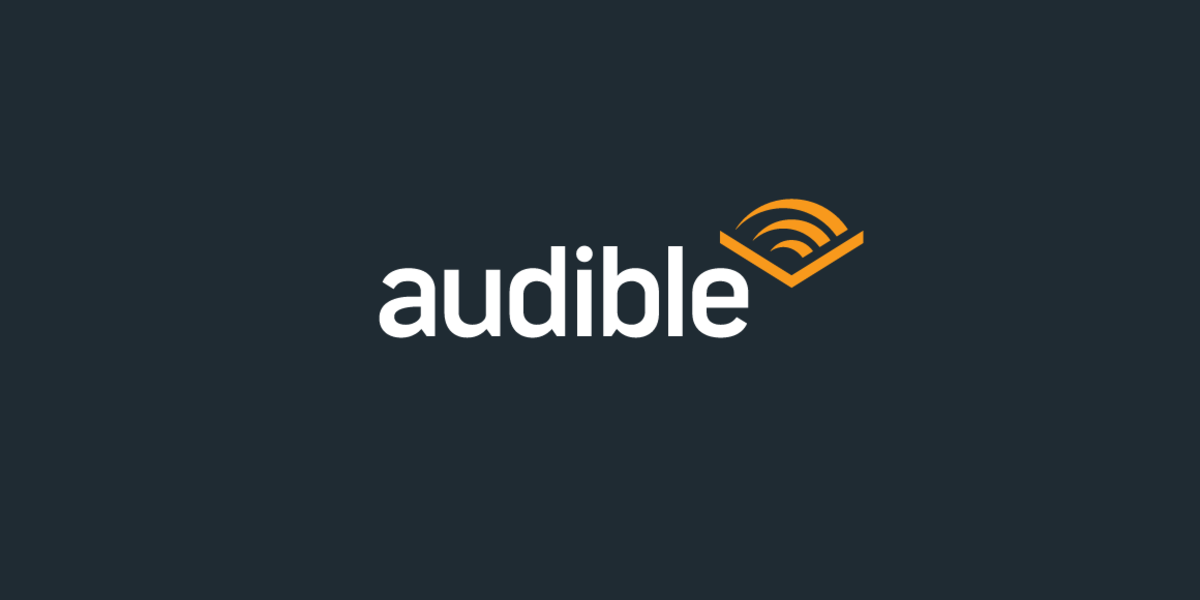 'In 2017, I found myself with a 12,000-word novella. It was best piece of fiction I'd ever written, and possibly the best piece of writing of any sort, and it sat in my hard drive, dreaming of readers.' Find out how Ashley Kalagian Blunt's journey to publication across a range of platforms unfolded.I hadn't intended to write a novella; the word length was dictated by my master's degree program. It turned out to be very useful, because I could more easily develop novel-writing skills on a shorter project. I was able to go from idea to final draft in 18 months, with heaps of feedback and revision, something I never could have found time for if I'd been working on a manuscript of 80,000 words.
But novellas are tricky creatures. While there are publication call outs and competitions for novellas, there's far less than there are for short stories or full-length manuscripts.
This is why I was excited to discover the Carmel Bird Digital Literary Award, which accepted up to 30,000 words. It also suggested including an essay reflecting on the writing process. This excited me further, because I had a lot to say about my writing process. The novella had come out of years of research into the Armenian genocide, including interviews with 140 people on three continents, and two masters' theses. In fact, I'd enrolled in a creative writing master's program because I had the idea to write from the point of view of a terrorist connected to that history — and the idea terrified me.
Before entering the CBLA, I read the examples suggested, My Hearts Are Your Hearts by Carmel Bird and Cracking the Spine: Ten short Australian stories and how they were written, published by Spineless Wonders. Then I wrote my reflective essay, combined it with the novella, and sent it in.
In 2018, I was delighted to be one of 11 longlisted entries, and very surprised to learn I was one of three finalists. The prize included digital publication and $1000. The ebook of My Name Is Revenge was out by the end of the year.
When Bronwyn Mehan, the powerhouse behind Spineless Wonders, approached me about a print version, I said yes immediately. I'd been studying writing and revising drafts and racking up rejections for nearly a decade by this time, working to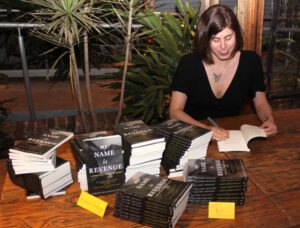 ward the goal of having a published book. Technically I'd achieved that, but the book wasn't yet a thing I could hold or sign or gift to my grandmother.
'One thing,' Bronwyn said. 'At 17,000 words, it's not long enough to have a spine.'
I had two additional companion pieces, essays previously published by Griffith Review and Sydney Review of Books. This brought the collection up to 25,000 words. We also included a collection of photographs from my time in Armenia.
The idea of the thriller novella was to hook readers in with a gripping story, set in Sydney and based on the real-life assassination of the Turkish consul-general and his bodyguard that happened in 1980 and is still unsolved today. When readers finish the story, the essays and photos provide the historical context for the events of the book, a history that has been suppressed due to the ongoing denial of the Armenian genocide.
We launched My Name Is Revenge in June 2019, with author Emily Maguire giving the launch speech. It was one of the happiest events of my life.
With the book out in the world, I organised bookshop visits and library talks. I pitched myself to festivals and podcasts. This helped when, later in the year, I had another manuscript under consideration with Affirm Press, which became my second book.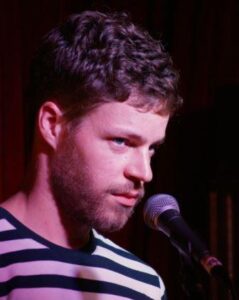 I thought that might be the end of the story for Revenge, but Bronwyn is full of great ideas. There was a voice actor named Felix Johnson, she told me, who would be perfect to narrate Revenge as an audiobook. This delighted me; I love audiobooks.
I worked with sound engineer Jeff Zhang to record the essays, and Felix worked with Jeff and Eleni Schumacher to record the novella, with Bronwyn coordinating everything, working around COVID-19 restrictions. It was rewarding to have the opportunity to narrate my work — and also exhausting! I'd never guessed reading out loud could be so tiring. It gave me new respect for audiobook narrators, especially those who bring characters to life the way Felix does.
My Name Is Revenge is now available as an audiobook worldwide, including Audible, and also in paperback and ebook formats. It's so much more than I could have hoped for when I wrote that 12,000-word novella, and I credit my success in the Carmel Bird Digital Literary Award with launching my writing career.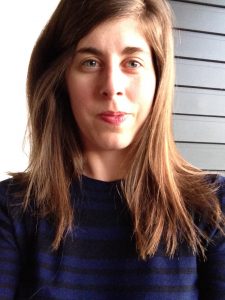 Ashley Kalagian Blunt is the author of My Name Is Revenge, a literary thriller novella described as 'gripping', 'unflinching' and 'a gritty story of justice denied'. Peter Stanley notes it as 'a fine example of why history matters'. My Name is Revenge was a finalist in the 2018 Carmel Bird Digital Literary Award, and was shortlisted for the 2019 Woollahra Digital Literary Award. She is also the author of How To Be An Australian published by Affirm Press.