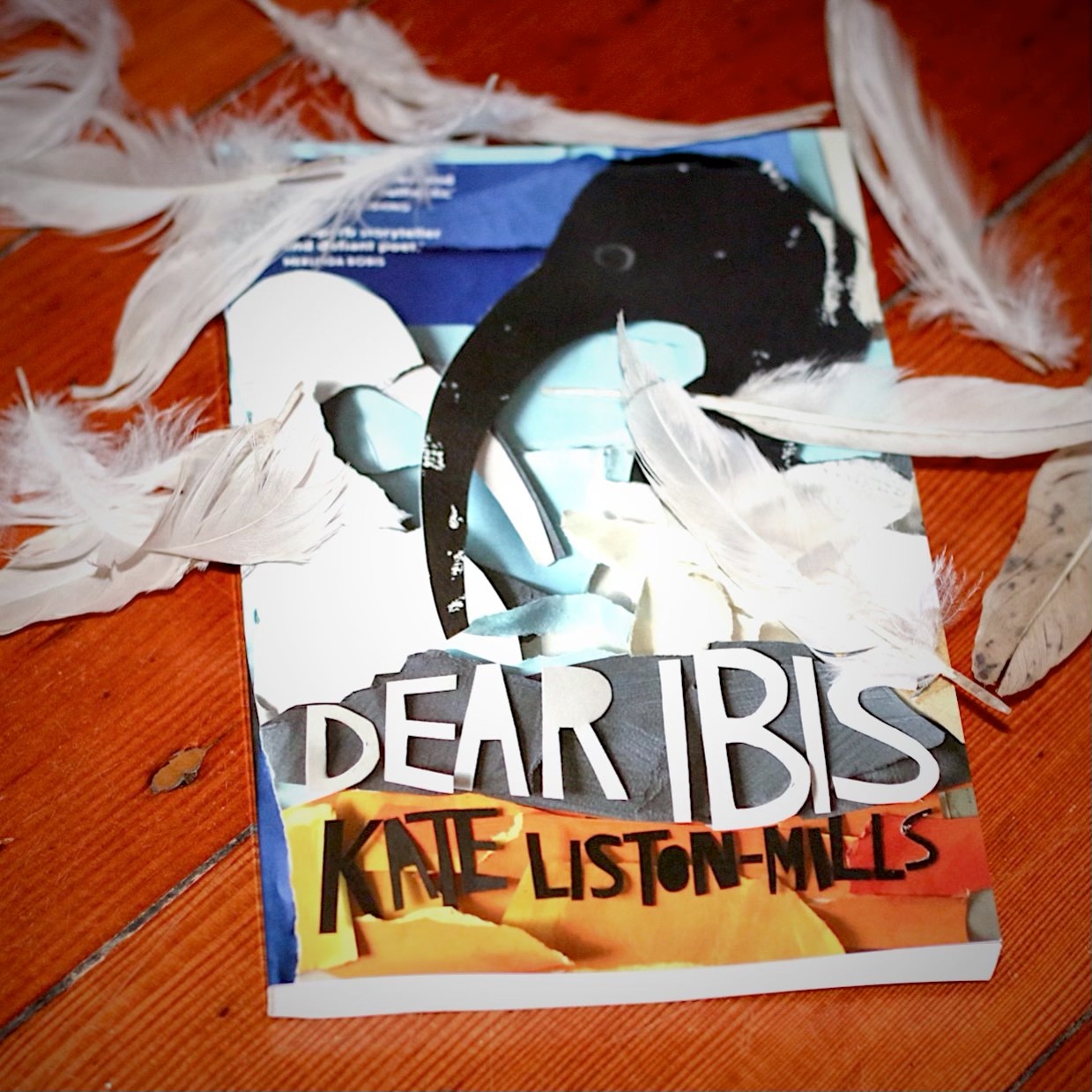 'Dear Ibis is a letter. Like all letters, it is a time capsule. Written during a year of fire, flood and a global pandemic, Dear Ibis touches on some of the key challenges that have impacted our world.' Spineless Wonders is proud to be releasing Kate Liston-Mills' second collection of short fiction. Dear Ibis is available from June 1 2021 from bookstores and this website.
Aptly, Kate Liston-Mills' collection, Dear Ibis begins with a letter. It is, like the book itself, a heartfelt, intelligent, brave and thoughtful missive containing content warnings, recognition of the privileged position from which it is written and a list of recommended reading. When you buy or borrow this book, we hope you will begin by reading this letter.
'Readers are advised that this book explores themes of mental illness, suicide, death, disability, colonialism, xenophobia, White privilege and the 2019/2020 Australian bushfire season. Please go gently if these themes are likely to be triggering for you. Dear Ibis is a work of fiction. Names, characters, and incidents are products of the author's imagination or are used fictitiously. Any resemblance to actual events, or persons, living or dead, is entirely coincidental. That said, no work of fiction stands apart from the context in which it was written. In recognising the great privilege it is to write and publish a book such as this, I would like to take this opportunity to highlight some of the other voices I have found both instructive and inspiring in the many fields Dear Ibis traverses, including but by no means limited to: Behrouz Boochani's No Friend but the Mountains, Merlinda Bobis' Locust Girl: A Lovesong, Maxine Beneba Clarke's The Hate Race, Michael Mohammed Ahmad's The Lebs, Ashley Kalagian Blunt's How to Be Australian, Bruce Pascoe's Dark Emu, Tara June Winch's The Yield, Kirli Saunders' Kindred, and Ali Cobby Eckermann's Inside My Mother. Above all, Dear Ibis has been a privilege – an opportunity to grapple with some of the big questions, both personal and political, that have dominated recent times. In offering up this book to you, dear reader, it is my sincere hope that whatever jolts of recognition, anger, sadness or reflection it may stir, we continue writing this letter together.'
With cover design and illustrations by Bettina Kaiser, Dear Ibis is an innovative, moving and beautifully-written collection of stories for these times. In the words of Gabbie Stroud,'it is a collection that reveals it is possible to water a 'dead stump' and somehow create life'.
I am not the same person as I was before. That cannonball came. I burnt up as I shot out. I floated through time as if it was nothing but air. Heavy, I plummeted. Connected to all sorts of feathery beasts, I studied myself through a fabricated other. Paint covered my wings at various points and I grieved … but then I rose, my feathers bright red, and I flew. Dear Ibis, I wish you could see me now.

The Sydney launch of Dear Ibis was on Wednesday, 26 May as part of 'Natura Morta' an art exhibition by Bettina Kaiser at the Chrissie Cotter Gallery (27 May – 6 June). It will be launched at Collins Bookstore in Merimbula, New South Wales on June 5, 3-5pm.
Dear Ibis is available now in print from this website and from all good bookstores and as ebook from your favourite ebook retailer. Audiobook due for release soon.