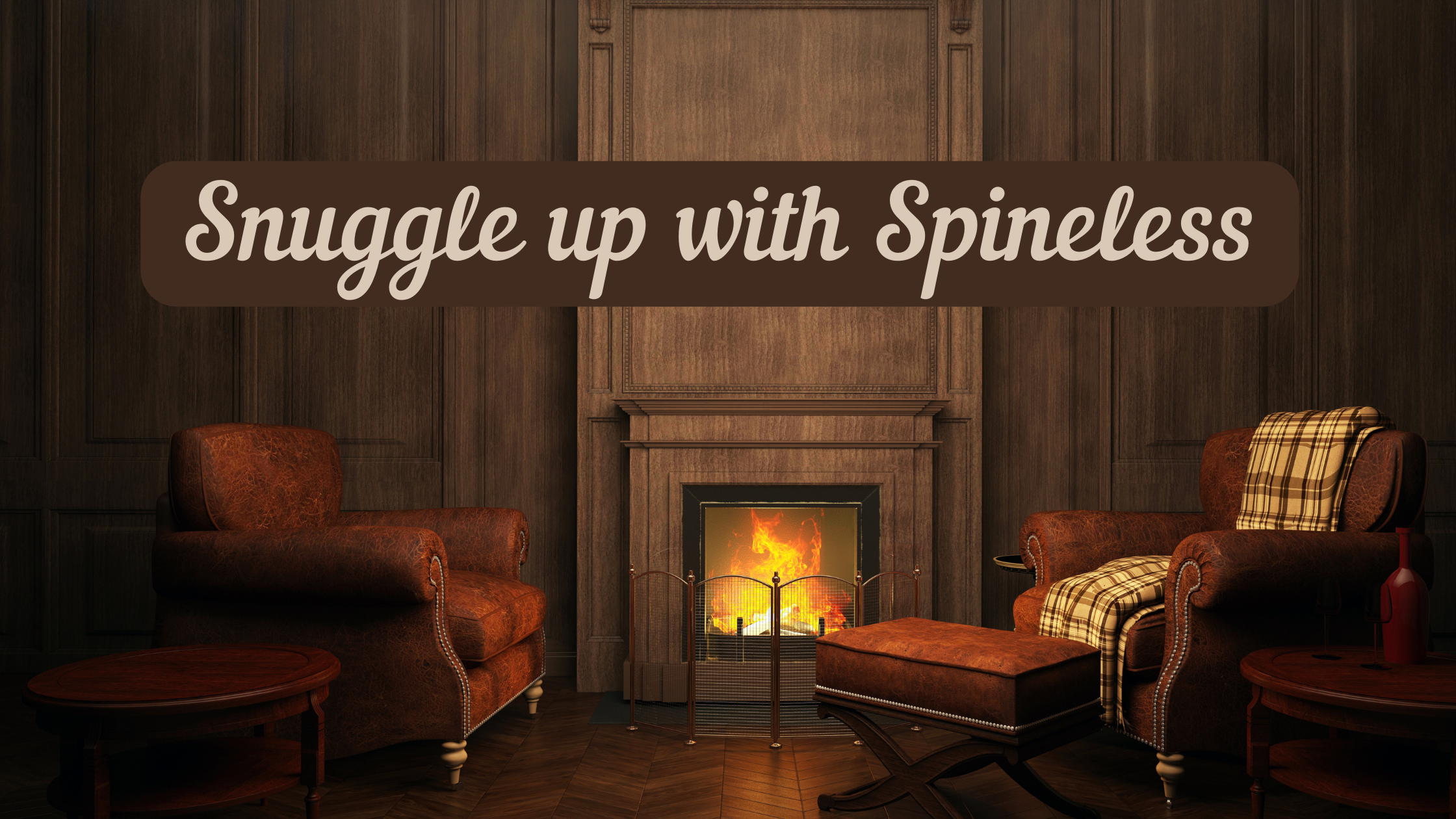 What a whirlwind 2022 has been! It really has felt like the entirety of the 21st century has been squeezed into the first few years of the 2020s. But that's enough of that …
As the weather cools down and (for some lucky states!) the leaves turn auburn and fall in piles on our footpaths, it's almost time to dust off the blankets and slippers and snuggle in with a nice warm tea (or coffee or hot chocolate) and, of course, a wonderful story.
And although we can't help with the blankets or the hot beverages, Spineless Wonders can absolutely help with some stories to cosy up to!
We are thrilled to introduce Snuggle Up with Spineless, a suite of online events spanning from April to June. These events aim to give audiences a taste of the talent that Spineless Wonders, and our new imprint ES-Press, has to offer. There's something for all tastes: audio tales, micro- and short fiction, and experiments in poetry!
NB We will send you the Taster giveaway files for each event via email once you register.
So, what's coming up, you ask? Well, let us tell you!
On 28 April, author of Larry Boyd, will be in conversation with journalist Sally Blakeney to discuss his latest book Little Matsue and Other Tales, his other work, and whatever else takes their fancy on the night. Audiobook narrator Mark Dessaix will also make an appearance all the way from NYC! And who knows what kind of surprises Mark may have for us from across the globe.
Register here for this event.
Next, on 12 May, Dominique Hecq, author of Smacked, will be having a chat with Eugen M. Bacon and audiobook narrator Ella Watson-Russell. These three supremely talented individuals will be discussing the publishing journey for Smacked (as both a work of print and a work of audio), writing, and generally having a great time!
Register here for this event.
26 May will be a chance for us to Travel with editor Cassandra Atherton! Yes, Cassandra will be introducing us to the remarkable contributors who form part of the microlit anthology Travel. A perfect way to accompany creators as they make journeys big and small across the world. What's more, there will be the opportunity to score a free copy of the anthology on the night, but you will have to log on to find out how!
Register here for this event.
And of course, the finale. On 16 June, poet Hazel Smith will be in conversation with Anne Brewster and joined by special guests Joy Wallace and Roger Dean. They will be talking about Hazel's latest collection Ecliptical and how it relates to Hazel's other works. You will also be privy to some performances of the poems and short prose featured in the collection. A magical evening of poetry awaits you. Don't forget your blanket!
Register here for this event.
We are so excited to bring these wonderful events to you! Each event will take place at 6:00pm AEST and they all take place on Thursdays, so it's a little easier to mark your calendars.
These events are our gift to you. Tickets are free so you can soak up the opportunity of adding some new creators to your list of favourites. And to help with this, we are giving all audience members a taste of what they'll be experiencing when they download their tickets! Yep, we're that generous. With each ticket you book, you will receive an excerpt of one of our new titles. Just enough to get you excited about what's to come.
We can't wait for you all to join us! Let us know in the comments, or on any of our socials, which event you're most looking forward to. We'd also love to see how you "snuggle up" – so we warmly invite you to take a selfie of you snuggling up with your favourite blanket or beverage, and tag us using our handle and the hashtag #snuggleupwithspineless !